Vyacheslav Nikonov: The Victory was, is, and will be ours!
/ Главная / Russkiy Mir Foundation / News /

Vyacheslav Nikonov: The Victory was, is, and will be ours!
Vyacheslav Nikonov: The Victory was, is, and will be ours!

08.05.2018
Congratulation of the Chairman of the Board of Directors of the Russkiy Mir Foundation, Committee on Education and Science Chairman at the State Duma Vyacheslav Nikonov:
Dear friends!
I congratulate you wholeheartedly with the 72th anniversary of the Great Victory! 
May 9th will remain in our hearts the day of the proudness and memory, the national holiday with the tears in the eyes.
It was the biggest victory in human history. It was won by the highest price, won over the most terrible enemy ever threatening the world. Workers, farmers, students, intelligentsia, people of the wide range of civilian occupations went to the front line to defend the Motherland in the battles of unprecedented rage and scale.
It was a victory of valor, because our warriors were fighting with extraordinary bravery. 
It was a victory of dedicated work, because our workers and peasants were working with great commitment.
It was a victory of intelligence, because our engineers, inventors and scientists were creating the best weapons superior of arsenals of enemy. 
We bow our heads before the generation of victors. Their photographs are carried around the world in the Immortal Regiment columns. Until we, our children, our grandsons and great-grandsons are alive, their memory will be sacred.  
Long life and happiness to our veterans! They have won, because they were doing the right thing. And we're doing is right! It means that our victory was, is, and will be always with us. 
Happy Holiday, friends!
I sincerely  wish you peace, success, strong health and a to stay in a great spirit!
Vyacheslav Nikonov
News by subject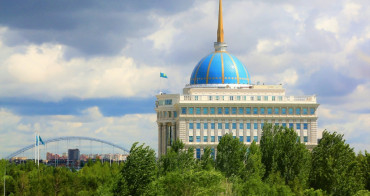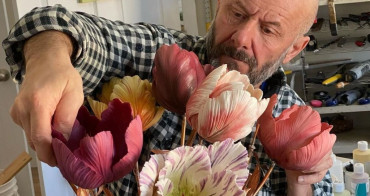 Vladimir Kanevsky moved from St. Petersburg to the U.S. in the 1980s. He's got engaged in creating porcelain flowers instead of architecture, which was an unexpected move even for him. Now designers of international fame collect exquisite bouquets by Vladimir Kanevsky, and the best museums of the world arrange exhibitions of his works.