Russkiy Mir Foundation supports refusal to pull down Soviet monuments in Poland
/ Главная / Russkiy Mir Foundation / News /

Russkiy Mir Foundation supports refusal to pull down Soviet monuments in Poland
Russkiy Mir Foundation supports refusal to pull down Soviet monuments in Poland

10.11.2017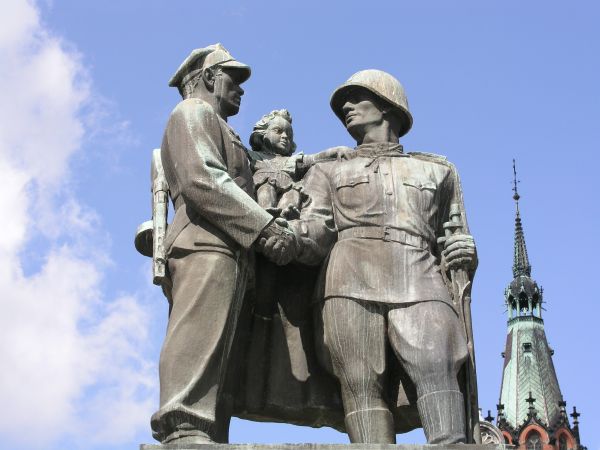 Government of Poland has made a decision to pull down Soviet monuments all over the country. Amendments to the law about prohibition of Communism propaganda presupposing pulling down monuments to Soviet soldiers came into force on 21st of October. The law should be executed within 12 months. These amendments were proposed by Polish Institute of National Memory, which claimed about 230 monuments in Poland popularizing Communism.
This initiative meets protests in Russia and even in Poland. The Victory Successors international union (a social organization comprising more than two million people from 27 countries) and public organization Polish-Russian Brotherhood declared Our Common Victory campaign.
The main purpose of the campaign is to consolidate efforts of society in Poland, Russia and other countries in order to prevent intention of the Polish authorities to destroy majority of monuments to Soviet soldiers and wipe off the memory about the common victory over fascism.
These monuments are symbols of common struggle with the terrible enemy, according to the campaign initiators. They call for preserving the monuments, which are set to express gratitude for salvation of Poland from Fascism. Members of The Victory Successors are sure that despite political discrepancies, people of Russia, ex-Soviet countries and Poland have potential to keep friendly relations. They just need a dialogue about the hardest topics in history.
.
The Victory Successors international union and Polish-Russian Brotherhood published an open letter to the Polish-Lithuanian Commonwealth authorities with a request to drop off the decision of pulling down the monuments to Soviet soldiers – liberators. The Russkiy Mir Foundation is supporting the campaign and the request to authorities of the Polish regions.
Authors of the message address administration of Polish regions to preserve monuments, which eternalize heroic deed of the Red Army combating against the Fascist invaders. Monuments commemorate people who saved the Polish nation from extermination by the Hitler troops.
Russkiy Mir
News by subject