Mail.ru will popularize Russian culture
/ Главная / Russkiy Mir Foundation / News /

Mail.ru will popularize Russian culture
Mail.ru will popularize Russian culture

05.04.2017
One of the largest internet companies Mail.ru and Ministry of Culture of the Russian Federation signed a collaboration agreement, TASS informs. They plan to implement projects popularizing cultural heritage of our country.
According to Russian Culture Minister Vladimir Medinsky, Mail.Ru Group has huge audience joining millions of Russian social networks' users such as VKontakte and Odnoklasskini. This provides a perfect opportunity to show them a variety of Russian cultural heritage.
At present, Russian Ministry of Culture is very active on the Internet. In particular, Cultura.rf website has thousands of subscribers. The majority of them is from social networks.
Mail.ru Group General Director Boris Dobrodeev has cleared out that they are very glad to have an opportunity to support information and communication technologies in the field of culture.
One of the collaboration aspects is implementation of projects familiarizing network users with All-Russian campaigns, such as Museum Night, Art Night and Cinema Night. Besides, the agreement supposes on-line broadcasts from theatres and museums.
Russkiy Mir
News by subject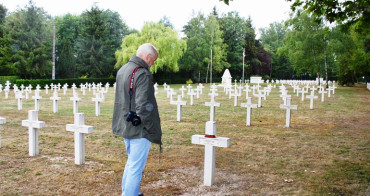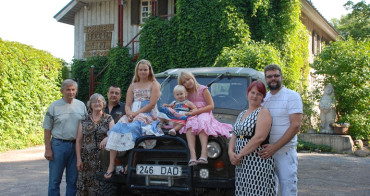 How do you rise to fame and become a popular blogger with 300,000 subscribers when you are a bit over 70? Arno Pavel, an Estonian pensioner, has found his recipe for success. At 72, he drove his UAZ from Tallinn to Vladivostok and back. Impressions from such a trip would have been enough for any person for a lifetime. But Arno did not stop there: over the past three years he has visited Petrozavodsk, Arkhangelsk, Syktyvkar, Orenburg, Astrakhan, Elista, Grozny and even the Kola Peninsula. He also wrote a book about his trips to Russia and plans to write another one.