Berlin hosts Youth German-Russian Forum
/ Главная / Russkiy Mir Foundation / News /

Berlin hosts Youth German-Russian Forum
Berlin hosts Youth German-Russian Forum

24.10.2016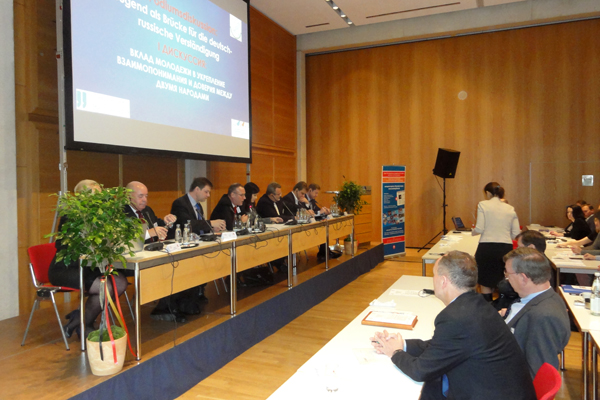 On 21-22 october, Berlin, Germany, hosted a Youth Russian-German Forum named The Role of Young People in People's Diplomacy: prospects for the development of German-Russian relations.
Representatives of Russian and German non-governmental organizations, including youth organizations of Russian compatriots living in Germany, Russian and German politicians, deputies of Bundestag, Russia's ambassador to the FRG Vladimir Grinin, and the Russian President's Special Representative for International Cultural Cooperation Mikhail Shvydkoi were among the forum participants.
Both sides hope that the dialog between Russian and German young people will contribute to the development of the relations between the two countries, especially at the current challenging time.
The Forum had been arranged by the German Union of Russian speaking organizations (L. Yurchenko), the Russia's Embassy in the FRG with the support of the Russkiy Mir Foundation and a nonprofit organization German-Russian Forum.
Besides meetings and discussions, the forum participants also visited Treptower Park on 22 October, where they laid flowers at the monument to the Russian Soldier.
News by subject