All УNivaФ Issues are available through Internet
/ √лавна€ / Russkiy Mir Foundation / News /

All УNivaФ Issues are available through Internet
All УNivaФ Issues are available through Internet

13.06.2016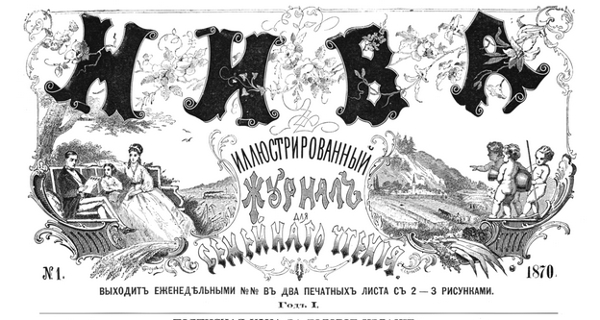 All the issues of the УNivaФ magazine
have become available
through the Internet, reports
God Literatury
. The large-scale project was implemented by УRuniversФ. The website provides Internet users with the access to the books published in Russia in late 19th Ц early 20th centuries. They are mainly books on Russian history, works by Russian philosophers, encyclopedias, history dockets, maps and photographs.
The УNivaФ illustrated magazine was published in Tsarist Russia since 1870 and was focused on the family as the target group of readers. The last issue was published in 1918. Such famous Russian writers as Leo Tolstoy, Fyodor Tyutchev, Maxim Gorky, Alexey Tolstoy, Afanasy Fet, Anton Chekhov, Korney Chukovsky, Anna Akhmatova, and Ivan Bunin among others published their work there.
The УNivaФ magazine had the largest circulation among all the Russian print periodicals of that time. It was published in 9,000 copies in its first year and five years later its circulation was 18,000 and 170,000 copies of it were published in 1894. It was caused by quite low subscription fee and the quality of the published materials. In addition, the magazine subscribers received such free supplements as editions of collected works by Russian and foreign writers.
All the УNivaФ issues are available at УRuniverseФ website. Each year is represented by two parts including the issues published in the first and the second half of the year correspondingly.
News by subject