First 25 Migrant Workers Given 10-Year Ban from Entering Russia
/ Главная / Russkiy Mir Foundation / News /

First 25 Migrant Workers Given 10-Year Ban from Entering Russia
First 25 Migrant Workers Given 10-Year Ban from Entering Russia

19.01.2015
Since the beginning of January the Federal Migration Service of Russia has had the authority to ban violators of Russian migration laws from entering the country for 10 years, TASS reports. The head of the FMS Konstantin Romodanovsky said that foreigners who have stayed 120 days in Russia without registering with the Federal Migration Service would be banned for 3 years, while those who exceeded 207 days would be banned for 5 years, and those exceeding 360 days would be banned for 10 years.
"The service has made already first 25 decisions on banning entrance for ten years," he said.
Soon labor migrants will have to leave their fingerprints, so that people using faked documents could not enter the Russian Federation if earlier entrance had been banned for them. "We have been working on organization of collecting finger prints at border crossing locations, and everyone will have to undergo the procedure," Romodanovsky said.
Russkiy Mir Foundation Information Service
News by subject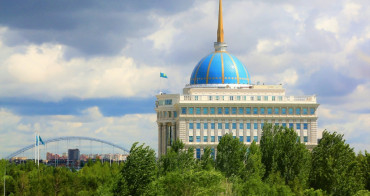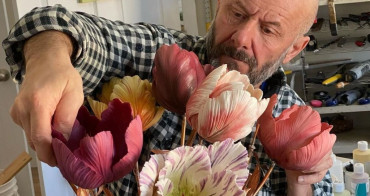 Vladimir Kanevsky moved from St. Petersburg to the U.S. in the 1980s. He's got engaged in creating porcelain flowers instead of architecture, which was an unexpected move even for him. Now designers of international fame collect exquisite bouquets by Vladimir Kanevsky, and the best museums of the world arrange exhibitions of his works.