Russia – Japan: Experts' Dialogue
/ Главная / Russkiy Mir Foundation / News /

Russia – Japan: Experts' Dialogue
Russia – Japan: Experts' Dialogue

15.03.2010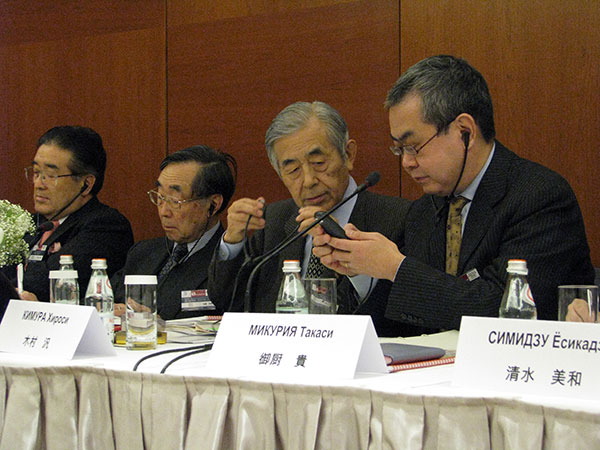 March 15 Ararat Park Hyatt hotel (Moscow) hosted the opening of the International conference For the new Russo-Japanese Relations: Experts' Dialogue – 2010. The event was organized by the Russkiy Mir Foundation, the Unity for Russia Foundation, and the Scientific and Research Council for the National Security of Japan "Anpoken".
In his opening speech Vyacheslav Nikonov, Executive Director of the Russkiy Mir Foundation, and President of the Unity for Russia Foundation said he hoped for the two countries to expand economic cooperation and to boost its efficiency.
The first part of the conference focused on the new aspects of Russia and Japan's domestic politics, and their impact on the countries' bilateral relations. Among the speakers were Mikhail Krupianko (Department of International Cooperation and Complex Problem, Institute of Oriental Studies RAS), Takashi Mikuriya (Center for Advanced Scientific and Technical Research of Tokyo University).
The second part of the event was devoted to Russo-Japanese relations and to China's strengthening positions. Speeches were delivered by Evgeny Kozhokin, Deputy Head of the Federal Agency for the Commonwealth of Independent States, Compatriots Living Abroad and International Humanitarian Cooperation; and Yoshikazu Shimizu, Deputy Editor-in-Chief of the newspapers Tokyo – Chunichi Shimbun Editorial Board, and a former head of the China-based News Office.
The conference will run until March 16.
News by subject