Nuremberg's Russian-German Cultural Center Expands
/ Главная / Russkiy Mir Foundation / News /

Nuremberg's Russian-German Cultural Center Expands
Nuremberg's Russian-German Cultural Center Expands

22.06.2008
Bavaria's second-largest city after Munich, Nuremberg is one of Germany's most beautiful cities and it has a 60,000-strong Russian-speaking population.
Irina Fiksel, Chairperson of the German Coordination Council of Russian compatriots, and a member of the Russian compatriots' Coordinating Committee, heads the local Russian-German Cultural Center.
The opening of the Center's new facilities allocated by the city authorities was held on June 21, 2008. The city's entire Russian-speaking community was involved in remodeling and repairing the Center.
Officials from the Russian Embassy, the Moscow City Government and the Russkiy Mir Foundation attended the opening. In her address, Tatiana Bokova, the Foundation's Deputy Executive Director, thanked the Center's organizers for important work in preserving national culture. The Russian World Foundation also pledged to open a Russian-language Center for all ages. The Center already has a Toddler Academy, at which the Foundation plans to create a children's Russian-language Center where children who grow up in foreign environments can learn the language in a playful atmosphere and study Russian literature and culture.
News by subject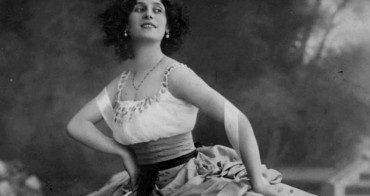 Today Russian ballet is a world-famous brand. It was Anna Pavlova, a famous Russian ballerina, who made it this way more than a hundred years ago. She was the one who suggested Sergei Diaghilev to include ballet performances in Russian Seasons. And soon the whole world was at Pavlova's feet. February 12 marks the 140th anniversary of the birth of this outstanding woman, whose name is remembered and whose talent is still admired all over the world.