Prominent Jazzman Georgy Garanyan Passes Away at 76
/ Главная / Russkiy Mir Foundation / News /

Prominent Jazzman Georgy Garanyan Passes Away at 76
Prominent Jazzman Georgy Garanyan Passes Away at 76

11.01.2010
Prominent jazzman, Georgy Garanyan passed away at the age of 76 on December 11, Nelli Zakirova, the widow of the celebrated jazzman, told RIA Novosti. Garanyan died in the city of Krasnodar, in Southern Russia, where he was on tour with his Moscow Big Band.

A holder of numerous state awards and a winner of international jazz festivals, Georgy Garanyan represented the first post-war generation of masters of Russian jazz.
Garanyan composed music for 40 films, however, considered his main professional achievement to be the manual he wrote on musical arrangement.

Georgy Garanyan hosted a programs on the television and on the radio and gave many concerts in Russia and overseas.
News by subject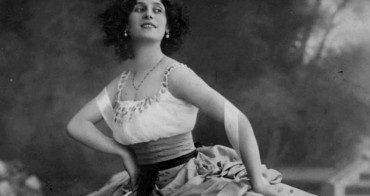 Today Russian ballet is a world-famous brand. It was Anna Pavlova, a famous Russian ballerina, who made it this way more than a hundred years ago. She was the one who suggested Sergei Diaghilev to include ballet performances in Russian Seasons. And soon the whole world was at Pavlova's feet. February 12 marks the 140th anniversary of the birth of this outstanding woman, whose name is remembered and whose talent is still admired all over the world.