Poetry Prize Goes to Gandelsman
/ Главная / Russkiy Mir Foundation / News /

Poetry Prize Goes to Gandelsman
Poetry Prize Goes to Gandelsman

13.06.2011
A Moscow jury has named the Soviet-era dissident Vladimir Gandelsman the winner of this year's Moscow Count poetry prize, Voice of Russia reports. He gets 50 thousand roubles for a 2010 book titled An Ode to the Dandelion.
Gandelsman is 63. In the period since 1989, he has been living in the United States.
The Moscow Count is an allusion to 'the Hamburg Count', a proverbial measure of a person's true worth in competitive fields.
Russkiy Mir Foundation Information Service
News by subject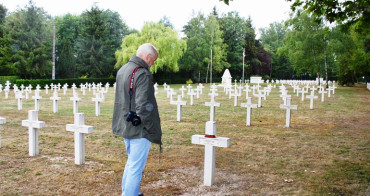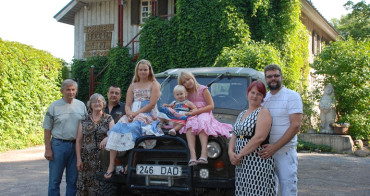 How do you rise to fame and become a popular blogger with 300,000 subscribers when you are a bit over 70? Arno Pavel, an Estonian pensioner, has found his recipe for success. At 72, he drove his UAZ from Tallinn to Vladivostok and back. Impressions from such a trip would have been enough for any person for a lifetime. But Arno did not stop there: over the past three years he has visited Petrozavodsk, Arkhangelsk, Syktyvkar, Orenburg, Astrakhan, Elista, Grozny and even the Kola Peninsula. He also wrote a book about his trips to Russia and plans to write another one.