Figure Skating: Russia Takes Pairs Title in Japan
/ Главная / Russkiy Mir Foundation / News /

Figure Skating: Russia Takes Pairs Title in Japan
Figure Skating: Russia Takes Pairs Title in Japan

15.04.2013
Tatiana Volosozhar and Maxim Trankov won the pairs gold at the World Team Trophy in Japan on Saturday after cementing their overnight lead with victory in the free program, RIA Novosti reports.

To the classical strains of Bach, the Russians performed a routine earning 136.06 points, making for a gold-winning score of 210.47, far ahead of Canadian pair Meagan Duhamel and Eric Radford, who had to settle for silver with 121.21 in the free program for a 191.15 aggregate score.

The Chinese pair of Cheng Peng and Hao Zhang scored a total of 174.40 for bronze by nine hundredths of a point from French duo Vanessa James and Morgan Cipres.

The result means the Russians score a maximum 12 points for their country, with Duhamel and Radford earning 11 for Canada and Peng and Zhang adding 10 to China's tally.

The United States lead the overall standings with 55 points, with Canada in second on 50 and Japan third on 48. Russia lies fourth, trailing the Japanese by six points.
Russkiy Mir Foundation Information Service
News by subject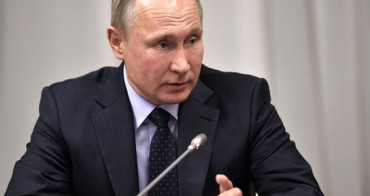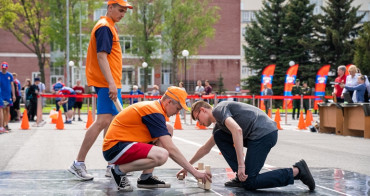 The traditional Russian game of Gorodki dates back to the 18th century. It was played by Leo Tolstoy and Maksim Gorky. In Soviet times, Gorodki turned into a legitimate sport, and this year marks the 85th anniversary of the first USSR championship. Today, the Gorodki is played not only in Russia and the CIS countries - Russian compatriots have brought the game to the far abroad. It has been found that the Gorodki can unite nations (Karelia and Finland hold joint tournaments) and bring back to the origins: it was abroad that many compatriots took up a bat for the first time.