Stalingrad Square to appear on map of British Coventry
/ Главная / Russkiy Mir Foundation / News /

Stalingrad Square to appear on map of British Coventry
Stalingrad Square to appear on map of British Coventry

01.11.2019
Photo credit: rs.gov.ru
One of the city squares of British Coventry will be named after Stalingrad, the Vesti television program reports. The city administration promised that the area along with the park territory will open this month. The event is timed to the anniversary of twinning relations between Coventry and Volgograd.
Volgograd, where one of the largest battles took place, which was a turning point in the history of World War II, became the twin of Coventry 75 years ago. The British city in the spring of 1941 was almost completely destroyed by a raid of German bombers.
Coventry decided to reward its twin. Volgograd will be the first city to be celebrated for special services. Usually this award is awarded to people for outstanding personal achievements or for the ideals of citizenship.
The City Council expressed confidence that the historical cooperation that developed between the cities over the years was entirely consistent with the spirit of the award.
During 75 years, the ties with Volgograd have not weakened, the management of Coventry is convinced. Delegates from Russia became honored guests at the ceremonies of the Day of Remembrance of the Fallen and took part in other events.
Russkiy Mir
News by subject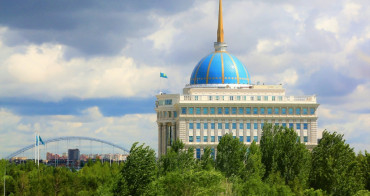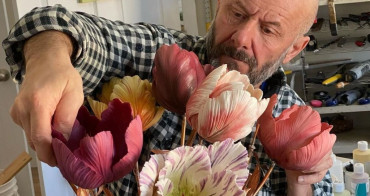 Vladimir Kanevsky moved from St. Petersburg to the U.S. in the 1980s. He's got engaged in creating porcelain flowers instead of architecture, which was an unexpected move even for him. Now designers of international fame collect exquisite bouquets by Vladimir Kanevsky, and the best museums of the world arrange exhibitions of his works.