The winners of My Russian World photo competition announced
/ Главная / Russkiy Mir Foundation / News /

The winners of My Russian World photo competition announced
The winners of My Russian World photo competition announced

27.10.2017
The Russian World photo competition has come to a conclusion. 400 people from all over Russia participated in the competition. Most of the works are published on the competition website page.
According to the rules, the jury has choosen best photos in following nominations: Russian World Faces, Memorable Places of the Russian World, Russian World Events.
Winners of My Russian World photo competition
The contest was organized by Russkiy Mir Foundation on the occasion of its 10th anniversary celebrated this year. The Russkiy Mir competition aimed to find images that communicate about Russian World traditions, people, arts and crafts, nature, cultural and historical heritage. These photographs suppose to attract Russian and foreign audience to the contemporary Russian realities, as well as support a development of creative potential and esthetic taste in amateur photographers.
Russkiy Mir
News by subject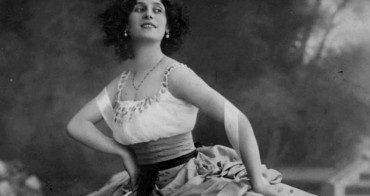 Today Russian ballet is a world-famous brand. It was Anna Pavlova, a famous Russian ballerina, who made it this way more than a hundred years ago. She was the one who suggested Sergei Diaghilev to include ballet performances in Russian Seasons. And soon the whole world was at Pavlova's feet. February 12 marks the 140th anniversary of the birth of this outstanding woman, whose name is remembered and whose talent is still admired all over the world.