Russian language – at lessons and in theatre
/ Главная / Russkiy Mir Foundation / News /

Russian language – at lessons and in theatre
Russian language – at lessons and in theatre

03.11.2017
11th Assembly of the Russkiy Mir Foundation
 opens on November 3 in Nizhny Novgorod. However, working meetings of the annual large-scale event organized by the Russkiy Mir Foundation began the day before.
Two meetings were held in N. I. Lobachevsky State University of Nizhny Novgorod on November 2. Teachers, authors of the Russian language studying materials for bilingual children, directors of Russian schools abroad and foreign children's theatre troupes took part in these meetings.
The meetings were dedicated to experience exchange and presentation of new projects directed at creation of amusing educational environments for students and teachers.
One of such projects is educational platform for studying languages online Lang-Land.com. It may become a firm foundation for educational centers and Russian schools in different countries. Another project for Russian schools abroad supported by Russkiy Mir Foundation is a methodologic website on humanitarian subjects rumetodika.org for elder bilingual children. This project supposes teaching basic humanitarian subjects considering optional character of Russian educational programme abroad.
There was a great variety of projects presented at the meeting. Elena Geddis from Belfast, UK, presented newly published Magazine titled The Fabulous Planet – the collection of the best essays of bilingual children based on Russian fairy tales. Its developments and projects were also presented by colleagues from Germany, Spain, Israel, the Netherlands, Portugal, Russia, France, Estonia and other countries.
Theatre is one of the most efficient ways to involve children living abroad into Russian culture. That is the reason why the Russkiy Mir Foundation supported this year the 7th International Week of Russian Children's Theatre in Paris. Directors of children's theatres from Northern Ireland, Germany, Spain, Malta, Finland and France, Latvia, Estonia, USA and Armenia gathered in Nizhny Novgorod. They shared their experience of founding theatres and staging theatre performances.
Russkiy Mir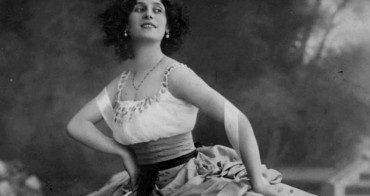 Today Russian ballet is a world-famous brand. It was Anna Pavlova, a famous Russian ballerina, who made it this way more than a hundred years ago. She was the one who suggested Sergei Diaghilev to include ballet performances in Russian Seasons. And soon the whole world was at Pavlova's feet. February 12 marks the 140th anniversary of the birth of this outstanding woman, whose name is remembered and whose talent is still admired all over the world.