Archaeologists found the head of ancient Greek God from the bottom of Kerch Bay
/ Главная / Russkiy Mir Foundation / News /

Archaeologists found the head of ancient Greek God from the bottom of Kerch Bay
Archaeologists found the head of ancient Greek God from the bottom of Kerch Bay

22.03.2017
Archaeologists discovered a head of the ancient Greek God during underwater construction operations of the Crimean Bridge, according to Lenta.ru.
Research fellow of the Institute of Archaeology of Russian Academy of Sciences Sergei Olkhovsky has commented that the found terracotta god's head is a unique artifact of the Northern Black Sea Region, as scientists have never discovered anything like this before. Supposedly, the sculpture dates back 5 Century B.C. It could be made in Minor Asia. However, more about the date of its origin can be said after the expertise by specialists of ancient Greek art and additional research work.
All findings from the bottom of the Azov and Black Seas were collected in the exposition The Crimean Bridge. Fantastic Reality. At present, more than 60 hundred artifacts of ancient and later cultures are discovered by builders and archaeologists.
Russkiy Mir
News by subject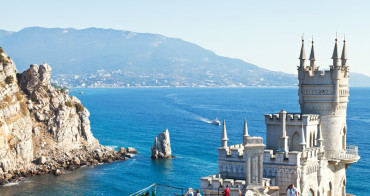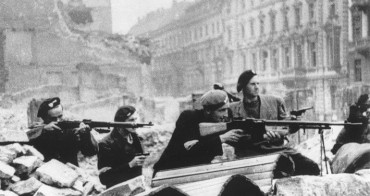 On January 17, 1945, during the Warsaw-Poznan operation, Soviet troops liberated the Polish capital from Nazi invaders. It took the Red Army several days to get the Nazis out of the city.