Over 30% of Russians infected with coronavirus recovered
/ Главная / Russkiy Mir Foundation / News /

Over 30% of Russians infected with coronavirus recovered
Over 30% of Russians infected with coronavirus recovered

22.05.2020
Photo credit: Anna Shvets, pexels.com
Almost a third of Russians, who previously contracted a coronavirus infection, have already recovered, TASS reports. To date, about 100,000 people are recognized as healthy. Over the past day, the number of detected cases of infection is about 9,000. Over the course of the week, the daily number of cases was less than 10,000 throughout Russia.
Since the start of the outbreak in Russia, 326,448 cases of infection have been confirmed. The country occupies the second place in the world by this indicator. For every 100,000 people in Russia, a little over 222 are now infected.
The daily increase in the number of infected in Russia for the third day in a row remains below three percent. The number of patients continuing treatment increases even more slowly. The infection spread coefficient, on the contrary, increased from 0.91 to 0.93 on average in Russia and from 0.74 to 0.79 in Moscow.
The number of recovered people is growing much faster than the number of cases of infection - as of May 22, growth reached 7.7 percent. 
In total, 3,249 people died from COVID-19 in the country. It is 1% of the total number of the infected people.
Russkiy Mir
News by subject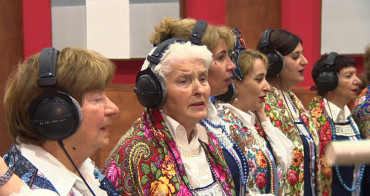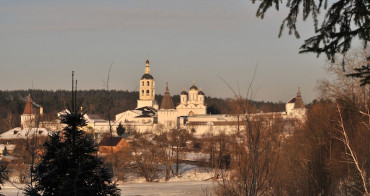 One of the most cozy towns in Russia, a member of the Association of Small Tourist Cities of Russia is located about 100 kilometers from Moscow. Borovsk makes visitors to fall in love with it at the first glance. Beautiful, typical Russian landscapes with river and churches, homey cafes, low-rise buildings and private houses decorated with naive art live under hovering spirit of the theoretical cosmonautics founder Tsiolkovsky.