WW2 Victory celebration volunteers from 23 countries start training in Moscow region
/ Главная / Russkiy Mir Foundation / News /

WW2 Victory celebration volunteers from 23 countries start training in Moscow region
WW2 Victory celebration volunteers from 23 countries start training in Moscow region

16.07.2019
Photo credit: ren.tv
The training of volunteers who will take part in events in honor of the anniversary of the WW2 Victory Day has began in the framework of I am the Citizen forum of the Moscow region, TASS reports. The international session of Victory Volunteers started there on Tuesday, July 16. About two thousand people from Russian regions and 22 countries, including China, Belarus, Ukraine, Syria, the Netherlands and Turkey are taking part in it.

The representatives of the Victory Volunteers movement explained that the main objective of the forum was to develop a unified standard for volunteer training. It consists of several parts. One is dedicated to the history of the Great Patriotic War, the second one - the basics of working with veterans and various organizations in preparing events for Victory Day and the Year of Memory and Glory.

The head of the presidential office for public projects Sergey Novikov recalled that next year would be the Year of Memory and Glory. The issue of preserving historical memory occupies a very large place in it. According to the official, it is becoming more relevant against the background of increasing attempts to rewrite history. Novikov stressed that not only veterans, but young people as well should participate in the preservation of historical memory.
Russkiy Mir
News by subject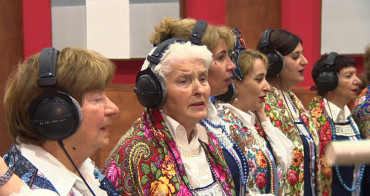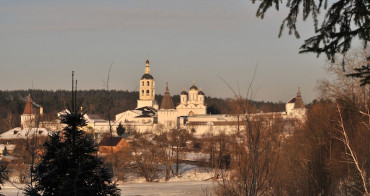 One of the most cozy towns in Russia, a member of the Association of Small Tourist Cities of Russia is located about 100 kilometers from Moscow. Borovsk makes visitors to fall in love with it at the first glance. Beautiful, typical Russian landscapes with river and churches, homey cafes, low-rise buildings and private houses decorated with naive art live under hovering spirit of the theoretical cosmonautics founder Tsiolkovsky.