Croatia reaches finals for the first time in its history at FWC-2018
/ Главная / Russkiy Mir Foundation / News /

Croatia reaches finals for the first time in its history at FWC-2018
Croatia reaches finals for the first time in its history at FWC-2018

12.07.2018
welcome2018.com
Croatia beat England in the overtime period of the semifinal match at the Luzhniki Stadium in Moscow. It's their third game which was won in overtime, reports TASS.
While the Croatian anthem was playing the team's fans spread "Thanks, Russia!" banner expressing their gratitude for hosting the Championship.
Both teams went on strong offensives testing each other from the onset of the match, but it was England to open the score by England's defender Kieran Trippier going just six minutes into the game.The first half ended with 1-0 flashing on the scoreboard.
The Croatian squad tied the score late into the second half after its striker Ivan Perisic put the ball into the net of the opponents. His goal sent the game into the overtime period with 1-1 draw.
The opening 15-minute stretch of the overtime ended with the draw of 1-1 as well, but it was Croatia to get up the score to 2-1 in the next 15-minute period of the overtime after forward Mario Mandzukic netted the ball.
This is Croatia's  first big achievement in the World Football Championship. Croatia is to play with France this Sunday, July 15 
Russkiy Mir
News by subject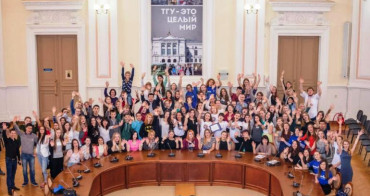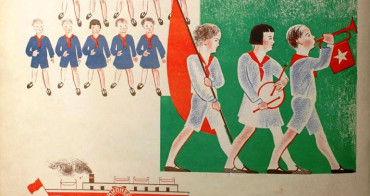 On the first day of February, an event dedicated to the world of Soviet children's books was held at the International Institute of Social History (Amsterdam). It was moderated by Ellen Rutten, a specialist in Slavic studies from the University of Amsterdam. Historians, illustrators and collectors of Soviet children's literature, as well as translators of Russian literature shared about the history of children's books, starting with the post-revolutionary times.