Baptism of Russia is celebrated today
/ Главная / Russkiy Mir Foundation / News /

Baptism of Russia is celebrated today
Baptism of Russia is celebrated today

28.07.2017
Russian Orthodox Church celebrates the Baptism of Russia holiday today, July 28th, TASS reports. This event has defined the development path for many nations. The turning point has occurred in 988 in Kiev, when Prince Vladimir accepted Orthodox Christianity, and 
then ordered all the inhabitants of Kiev to appear at the Dnieper River for baptism
. Seven years ago the Russia's Baptism day was dedicated to his memory.
All the Russian Orthodox Churches ring bells at noon. This tradition unites Orthodox Churches and monasteries in Russia, Ukraine, Belorussia, Moldavia, Azerbaijan. Festive divine services and sacred processions, people congratulating each other and some of them baptizing, thematic lections and exhibitions are conducted on this very special day.
This year Orel city becomes the center of the celebration with the participation of Patriarch Kirill of Moscow and All Russia.
Let us remind you, celebrations took place in Vladimirskaya Gorka Park ("Vladimir's Hill Park") of Kiev the day before. Kiev Metropolitan Onufry of Chernovtsy and Bukovina performed a thanksgiving prayer service with hierarchs of the Ukrainian Orthodox Church and clergy of the Diocese of Kiev concelebrating. 10 thousand people have participated in the prayer.
Russkiy Mir
News by subject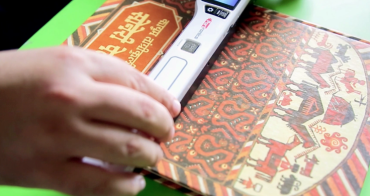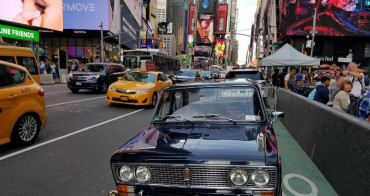 Soviet cars are greeted with welcoming car klaxons honking on the streets of New York, Berlin or Tokyo. It's a long time since German students bought Zhiguli cars, and French farmers acquired Lada Niva. As of today, collectors are chasing Volga, Pobeda (Victory) and Moskvich (Muscovite), which are exhibited in museums and in public squares. For many foreigners, Soviet cars are curiosity and novelty, but for Russian compatriots they symbolize nostalgia and connection with their homeland.