The largest diamond in Europe called Archangel Mikhail
/ Главная / Russkiy Mir Foundation / News /

The largest diamond in Europe called Archangel Mikhail
The largest diamond in Europe called Archangel Mikhail

05.05.2017
The largest diamond in Europe of 181,68 carats excavated this February was named in honor of Archangel Mikhail, TASS reports. After workers mined the gem, the region authorities announced a contest for choosing a name of this diamond.
Governor of the Arkhangelsk Region Igor Orlov, has informed that after the contest results were calculated, together with Chairman of LUKoil Vagit Alekperov he made a decision to name the diamond Archangel Mikhail. This variant was one of the most popular names out of 1,5 thousand offered by the contest participants.
The governor has remarked with satisfaction that the decision to call the gem by name of the sacred defender of the Archangelsk Region is deeply symbolic.
Metropolitan Danial of Archangelsk and Kholmogory blessed the authorities' initiative and expressed hope that the earth of the Northern lands would bring more joy to Russians in future.
The estimated reserves of the Grib diamond mine, the only diamond field in Europe, are 100 million carats.
Russkiy Mir
News by subject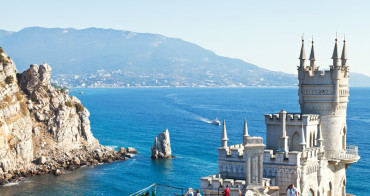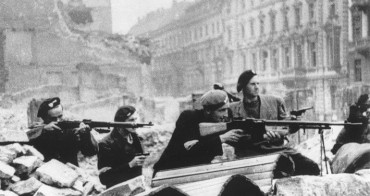 On January 17, 1945, during the Warsaw-Poznan operation, Soviet troops liberated the Polish capital from Nazi invaders. It took the Red Army several days to get the Nazis out of the city.