Varna Free University thanks Russkiy Mir Foundation for cooperation
/ Главная / Russkiy Mir Foundation / News /

Varna Free University thanks Russkiy Mir Foundation for cooperation
Varna Free University thanks Russkiy Mir Foundation for cooperation

26.08.2019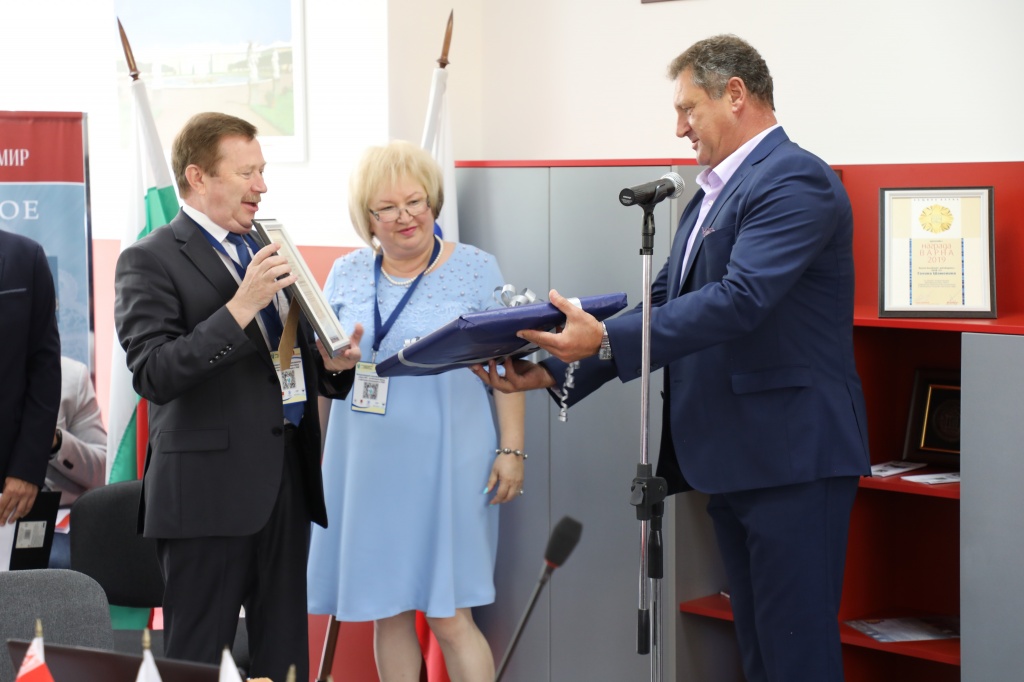 The president of Varna Free "Chernorizets Hrabar" University Krasimir Nedyalkov and the rector Pyotr Khristov, awarded the honorary diploma to the executive director of the Russkiy Mir Foundation Vladimir Kochin for his great contribution to the development of Bulgarian-Russian cooperation in the field of education, science and culture. The awarding ceremony took place at the university.
"Varna Free University thanks the Russkiy Mir Foundation for its ten-year fruitful cooperation in various projects and programs of the foundation. Thanks to the foundation, our students and teachers get acquainted with the latest achievements of Russian science and open the door to the Russian world!", the president of the university said. He emphasized the importance of implementing the Professor of the Russian World program for Bulgarian students, as well as the help of the foundation, thanks to which students get the opportunity to participate in many international youth forums. The Russian center, opened by the foundation at the university, introduces students to the history and culture of Russia. It has become a center of attraction for students of the Russian language. Students understand that the Russian language is their competitive advantage in the future.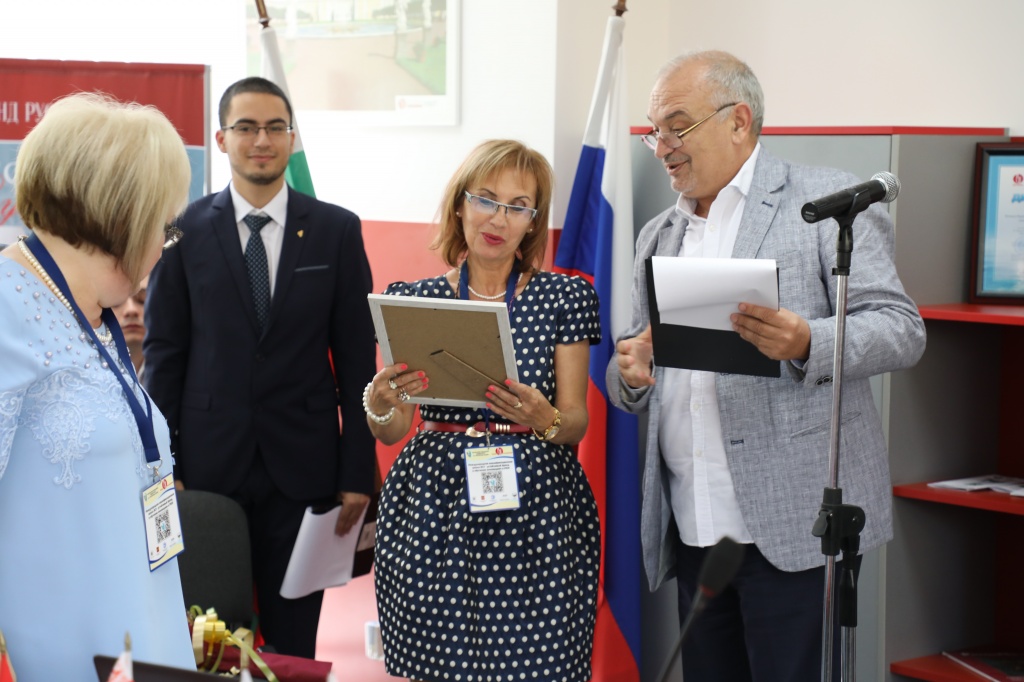 The international Modern Pedagogical Technologies in Teaching Russian as a Foreign Language qualification school is a vivid proof of the fruitful partnership between the university and the Russkiy Mir Foundation. It clearly shows the work of the network of Russian
---
---
---
 centers in prestigious European universities, which send their specialists in Russian philology to Varna. The school, which is held in Varna for the 11th time, has 619 graduates from 30 European and Asian universities from 18 countries. This year, its research team led by Professor Galina Shamonina received the prestigious Varna Prize in humanitarian sciences.
Galina Shamonina, Varna
News by subject