Russia and UNESCO plan to celebrate 200th anniversary of Dostoevsky
/ Главная / Russkiy Mir Foundation / News /

Russia and UNESCO plan to celebrate 200th anniversary of Dostoevsky
Russia and UNESCO plan to celebrate 200th anniversary of Dostoevsky

30.03.2019
Russia and UNESCO are planning to jointly celebrate the anniversary of Fyodor Dostoevsky, the website of Ministry of Culture informs. Head of the international organization Audrey Azoulay suggested this during her meeting with Russian Minister of Culture Vladimir Medinsky. It took place in the capital of France. The bicentennial of the author of The Brothers Karamazov, Crime and Punishment, The Gambler and many other works will be celebrated in 2021.
According to her, the writer is very popular all over the world, and his books have been translated into many languages. Azoulay added that "it would be great to hold a number of joint activities related to this date."
Vladimir Medinsky supported the idea, adding that the writer's anniversary will be celebrated in Russia very widely.
Issues of interaction with UNESCO were discussed during the negotiations. The inclusion of monuments of ancient Pskov on the World Heritage List was discussed. The Minister expressed hope that the city, from which the history of Russia began, will be added to the list. Its presentation is scheduled for mid-summer.
The issue of preservation of Solovki was also raised. Vladimir Medinsky noted that the "road map" for the restoration of objects in Solovki archipelago had already been created and had been agreed with UNESCO. He assured that all work will be carried out in compliance with international rules and regulations.
Russkiy Mir
News by subject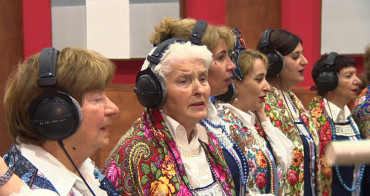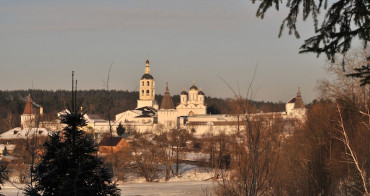 One of the most cozy towns in Russia, a member of the Association of Small Tourist Cities of Russia is located about 100 kilometers from Moscow. Borovsk makes visitors to fall in love with it at the first glance. Beautiful, typical Russian landscapes with river and churches, homey cafes, low-rise buildings and private houses decorated with naive art live under hovering spirit of the theoretical cosmonautics founder Tsiolkovsky.