Queen of England is invited to participate in Nikolas II family execution commemorative events
/ Главная / Russkiy Mir Foundation / News /

Queen of England is invited to participate in Nikolas II family execution commemorative events
Queen of England is invited to participate in Nikolas II family execution commemorative events

16.06.2017
The Queen of England and her family are invited next year to Ekaterinburg to participate in Nikolas II family execution commemorative events. The solemn ceremony will be devoted to the 100 years anniversary of the tragedy. Ekaterinburg mayor Evgeni Roizman has passed the invitation to the United Kingdom Ambassador in Russia Laurie Bristow, Interfax reports. 
Evgeni Roizman has recalled that ancestors of both Royal families were connected by parental roots. The invitation was made during the meeting of Evgeni Roizman and Laurie Bristow in Ekaterinburg Museum Of Misha Brusilovsky.  
It's worth mentioning that Orthodox cultrure festival Tsar Days dedicated to Nikolas II family execution in 1918 is conducted in Ekaterinburg every year. The program of the memorial events always starts on the eve of June 17th with a sacred procession that walks from The Church of the Saviour-on-Blood. This church was built in the place of the infamous Ipatiev House. In this house's basement members of the last Russian Tsar's family were killed by Bolsheviks. Each year thousands of pilgrims join the sacred procession.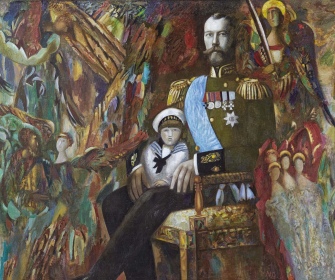 Russkiy Mir