Czech president wants to keep monument to Marshal Konev in Prague
/ Главная / Russkiy Mir Foundation / News /

Czech president wants to keep monument to Marshal Konev in Prague
Czech president wants to keep monument to Marshal Konev in Prague

13.01.2020
Photo credit: maxpark.com
The monument to the Soviet commander Ivan Konev should remain in Prague in its place, the Czech president Milos Zeman is sure. According to him, a monument to the Vlasovites (Russian collaborationists) is not needed in the Czech capital, TASS reports. The memory of the Holocaust's participants cannot be allowed to be immortalized in the historical center of a European country, the head of state noted. Milos Zeman emphasized that such crimes cannot be forgiven.
In September, the authorities of the metropolitan area of Prague-6 decided to move the monument to Marshal Konev in the museum. It is planned to erect a new memorial to the liberators of Prague in its place, the project will be selected on a competitive basis.
Milos Zeman called the situation a shame for the Czech Republic. He recalled that the monument is a symbol of the memory of all the Red Army soldiers who fell in 1945 during the liberation of Prague, and there were about 13 thousand of them. It is also a symbol of 150 thousand soldiers who died in the battles for Czechoslovakia.
Vlasov's army was recognized as a collaborative armed group created by Nazi Germany. The Nuremberg Tribunal called the atrocities of Vlasov and his henchmen war crimes and crimes against humanity that have no statute of limitations. In the Soviet years, the name of Andrey Vlasov was a synonym for the concept of "traitor".
The authorities of the Prague-Řeporyje district intend to erect a monument to the Vlasovites, citing the fact that some of their units helped the participants of the anti-Hitler Prague uprising. According to Zeman, the only positive act cannot change the negative attitude towards them as traitors to the homeland and accomplices of the Nazis.
The politician also recalled that he planned to celebrate the 75th anniversary of the victory in the Great Patriotic War on May 9 in Moscow. He previously accepted an invitation from Russian president Vladimir Putin.
Russkiy Mir
News by subject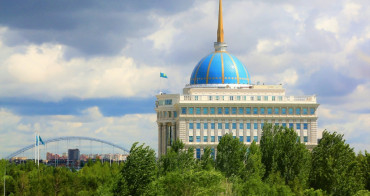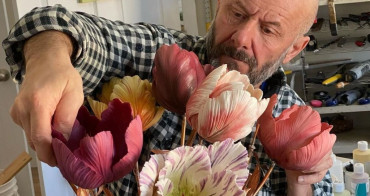 Vladimir Kanevsky moved from St. Petersburg to the U.S. in the 1980s. He's got engaged in creating porcelain flowers instead of architecture, which was an unexpected move even for him. Now designers of international fame collect exquisite bouquets by Vladimir Kanevsky, and the best museums of the world arrange exhibitions of his works.