Russian Film Week in New York ends with box-office hit
/ Главная / Russkiy Mir Foundation / News /

Russian Film Week in New York ends with box-office hit
Russian Film Week in New York ends with box-office hit

16.12.2019
Photo credit: shots from Text /belinfilm.by
Russian Film Week in New York ended with the premiere of Klim Shipenko's psychological thriller Text, TASS reported.
According to the co-founder of the festival Irina Shabshis, the organizers wanted the forum to end with a popular feature. At the same time, she noted, the film touched on very serious and deep themes. Irina Shabshis added that there was not a single empty seat in the hall, all the tickets were sold out very quickly.
The film was presented to the American public by the leading actor. He said that to date, the feature put on the bestseller of the same name by Dmitry Glukhovsky, had already been seen by more than two million people.
One of the major American film studios is preparing to make a film based on the novel of the Russian writer. The studio rewrites the script for American reality with the participation of Glukhovsky.
Glukhovsky's novel came out three years ago, it was translated into several dozen languages. The author himself wrote the script for the Russian tape. Text has become one of the highest grossing Russian films of 2019.
Russkiy Mir 
reported
 that almost two dozen films were included in the program of the Russian Film Week. This year the festival was the second in a row.
The audience had the chance to watch The Bull by the young director Boris Akopov, which has won several awards at international festivals, Anna Parmas's Let's Divorce!, Valery Todorovsky's Odessa, Karen Oganesyan's Hero and many other films. The Coronation mini-series by Alexey Uchitel, based on the historical drama Matilda, was also included in the program. 
Three festival venues worked in New York at once. This year, the festival also took place in San Francisco, Chicago, Denver, Seattle and Boston.
Russkiy Mir
News by subject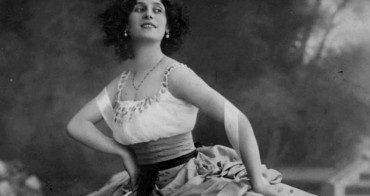 Today Russian ballet is a world-famous brand. It was Anna Pavlova, a famous Russian ballerina, who made it this way more than a hundred years ago. She was the one who suggested Sergei Diaghilev to include ballet performances in Russian Seasons. And soon the whole world was at Pavlova's feet. February 12 marks the 140th anniversary of the birth of this outstanding woman, whose name is remembered and whose talent is still admired all over the world.