SPIEF-2019 set records on composition of participants and amount of agreements
/ Главная / Russkiy Mir Foundation / News /

SPIEF-2019 set records on composition of participants and amount of agreements
SPIEF-2019 set records on composition of participants and amount of agreements

10.06.2019
Photo: press office of Saint Petersburg City Administration
More than 19 000 participants from 145 countries gathered at the Saint Petersburg International Economic Forum (SPIEF) this year, and this was a record figure in its history.
Other records were set in terms of the volume of signed agreements. The participants of the SPIEF signed 650 contracts for a total amount of about 48 billion USD, RIA Novosti reports 
According to the Adviser to the President of Russia, Deputy Chairman of the organizing committee Anton Kobyakov, six leaders of the forum, which took place in the northern capital of Russia from June 6 to 8, were six leaders of the countries, including President Vladimir Putin, Chinese President Xi Jinping, and the UN Secretary General. SPIEF set an absolute record in the number of participants and geography. 
According to official information, the participants of the SPIEF signed 650 agreements, not counting the contracts that were signed, but considered a commercial secret. 
Arrangements on the margins of the forum were achieved not only in the economic sphere, but also in education, culture and other humanitarian areas.
Russkiy Mir reported that the forum had become an important platform for discussions on the ways of the development of world economy, climate change, digital technologies and other pressing issues. 
Russkiy Mir
News by subject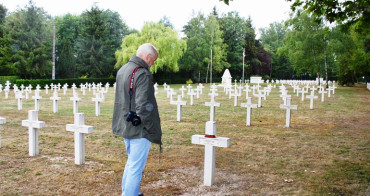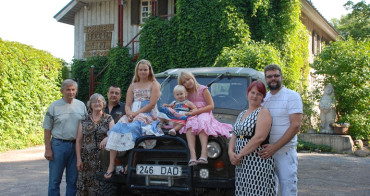 How do you rise to fame and become a popular blogger with 300,000 subscribers when you are a bit over 70? Arno Pavel, an Estonian pensioner, has found his recipe for success. At 72, he drove his UAZ from Tallinn to Vladivostok and back. Impressions from such a trip would have been enough for any person for a lifetime. But Arno did not stop there: over the past three years he has visited Petrozavodsk, Arkhangelsk, Syktyvkar, Orenburg, Astrakhan, Elista, Grozny and even the Kola Peninsula. He also wrote a book about his trips to Russia and plans to write another one.