Kazan resident bestowed honorable title Wikimedian of the Year
/ Главная / Russkiy Mir Foundation / News /

Kazan resident bestowed honorable title Wikimedian of the Year
Kazan resident bestowed honorable title Wikimedian of the Year

24.07.2018
inde.io
There is a holder of the title the Wikimedian of the Year in Russia, IA Theatre-Inform reports. Farhad Fatkullin from Tatarstan received this honourable title bestowed to a Russian national for the first time in history.
His name was announced in the course of the closing ceremony of the International Forum Wikimedia "Wikimania-2018. The forum was held in the South-American Cape Town.
Announcing the awarding ceremony, the founder of Wikipedia Jimmy Wales has explained that the Russian national is taking up organizing activities among the representatives of the community speaking the regional languages in our country. In his words, these activities go far beyond the borders of the native Tatar language. Wales has highly evaluated the role of Fatkullin in setting connections between citizens of different countries.
The awarding was quite unexpected for the recipient. He got to know about it while he was interpreting at the closing ceremony of the conference. Having a perfect command of English, Fatkullin was interpreting presentations of his colleagues from the Russian regions who do not speak English. The translator has explained that after this award he needs to think how to keep his face.
Farhad Fatkullin was born in autumn 1979 in Kazan. He does simultaneous translation. He has started compiling a network encyclopedia called Wikipedia in the Tatar language 6 years ago. He has been taking part in the meta-project Wikipedia in the languages of the Russian peoples for 3 years.
Russkiy Mir 
News by subject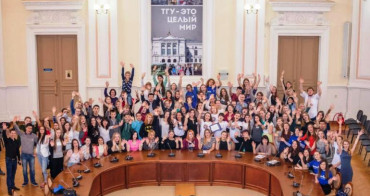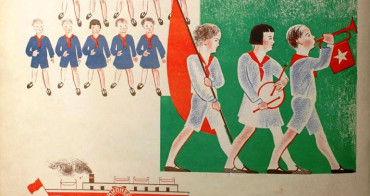 On the first day of February, an event dedicated to the world of Soviet children's books was held at the International Institute of Social History (Amsterdam). It was moderated by Ellen Rutten, a specialist in Slavic studies from the University of Amsterdam. Historians, illustrators and collectors of Soviet children's literature, as well as translators of Russian literature shared about the history of children's books, starting with the post-revolutionary times.