11th Russian World Assembly starts in Nizhny Novgorod
/ Главная / Russkiy Mir Foundation / News /

11th Russian World Assembly starts in Nizhny Novgorod
11th Russian World Assembly starts in Nizhny Novgorod

03.11.2017
11th Russian World Assembly starts in Nizhny Novgorod today, coinciding with the National Unity Day.
Famous political and community leaders, Russian government officials, representatives of expat communities, university and school teachers, scientists, writers, spiritual leaders, culture experts and journalists from 75 countries are taking part in the event.
Assembly participants are going to exchange ideas on various topics in the frames of two panel discussions: "Ideas of Russian World for the World" , and "Russian Language and the State – Thanks and Contrary".
The discussion will also extend to round tables. Such topics as "Russian language in polyethnic educational environment", "Minin and Pozharsky. Memory of Russia's liberators through centuries and borders" , "Role of Maxim Gorky legacy for keeping the heritage of the Russian World", "Russian World of Pushkin" , "Interreligious dialogue in Russia: experience and perspectives" , "Media space in context of cultural dialogue" are going to be presented.
The day before presentation of studying materials on Russian language published with support of the Russkiy Mir Foundation and presentation of Theatre as Model of Russian Language Preservation project implemented by International summer school in Bulgaria took place in Nizhny Novgorod n. a. Lobachevsky.
Participants will get acquainted with cultural traditions of the Povolzhye peoples: exhibition fairs of the folk crafts items, photo exhibitions, book expositions as well as premieres of documentaries produced with help of the Russkiy Mir Foundation. A pleasant moment for participants of the creative competitions declared by the Russkiy Mir Foundation in 2017 will be the awarding ceremony. Finalists of World Pushkin and Correspondent of Russkiy Mir contests and My Russian World picture contest will come to Nizhny Novgorod to present their best works.
Russkiy Mir
News by subject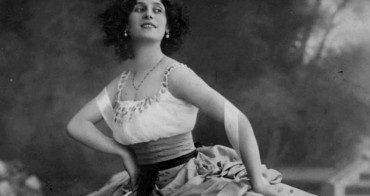 Today Russian ballet is a world-famous brand. It was Anna Pavlova, a famous Russian ballerina, who made it this way more than a hundred years ago. She was the one who suggested Sergei Diaghilev to include ballet performances in Russian Seasons. And soon the whole world was at Pavlova's feet. February 12 marks the 140th anniversary of the birth of this outstanding woman, whose name is remembered and whose talent is still admired all over the world.