Contemporary Russian Films to be shown in Paris each month
/ Главная / Russkiy Mir Foundation / News /

Contemporary Russian Films to be shown in Paris each month
Contemporary Russian Films to be shown in Paris each month

20.03.2017
Russian cinematograph will be available on a regular basis for the Paris locals, as per L'Observateur Russe. Film Club PASSY-MOSCOU starts to show the "Point of view on Contemporary Russian cinema" every month in the cinema theater Majestic Passy. The cinema is located in 16th district widely known for the strong links with our country.
A schedule consists of movies participated in the Russian Cinema Weeks from different years, and also other films. Each series of screenings will have a common topic. The first three films introduced by film critic Evgenia Zvonkina, have an adjoining Portrait Generation theme. Movie-lovers will see The Stories by M. Segal, 14+ by A. Zaitsev, and The Green Carriage by Oleg Asadulin.
According to organizers, the Paris public will get a rare chance not only to see but also to share the views on the actual agenda of Russian cinema and Russian society.
Russkiy Mir
News by subject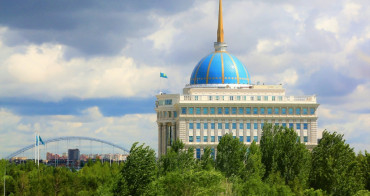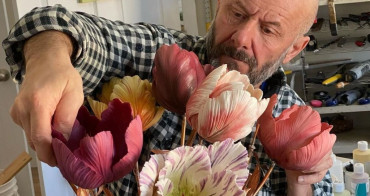 Vladimir Kanevsky moved from St. Petersburg to the U.S. in the 1980s. He's got engaged in creating porcelain flowers instead of architecture, which was an unexpected move even for him. Now designers of international fame collect exquisite bouquets by Vladimir Kanevsky, and the best museums of the world arrange exhibitions of his works.