Workshop on Matryoshka dolls took place in Istanbul
/ Главная / Russkiy Mir Foundation / News /

Workshop on Matryoshka dolls took place in Istanbul
Workshop on Matryoshka dolls took place in Istanbul

01.11.2021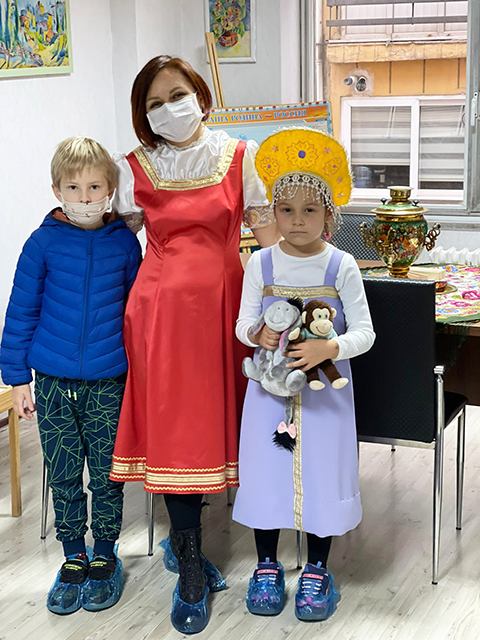 The Russian Center in Istanbul hosted a workshop on Russian matryoshka dolls for children 5 - 12 years old.
The organizers told the story of the first Russian doll and the meaning of its name. The children learned about the main centers for making these dolls in Russia, studied the distinctive features of matryoshka dolls from different regions of Russia - Sergiev Posad, Nizhny Novgorod, Vyatka, examined in detail the matryoshka outfit. The kids read poems about the dolls, sang songs, guessed riddles about the symbols of Russia, and danced.
Then the kids learned to draw a matryoshka, painted it and decorated it with plasticine. By the end of the lesson, each child painted and decorated two dolls.
Russian Center in Istanbul
News by subject