Head of Crimea: Amsterdam's decision to hand over Scythian gold to Ukraine is outrageous
/ Главная / Russkiy Mir Foundation / News /

Head of Crimea: Amsterdam's decision to hand over Scythian gold to Ukraine is outrageous
Head of Crimea: Amsterdam's decision to hand over Scythian gold to Ukraine is outrageous

26.10.2021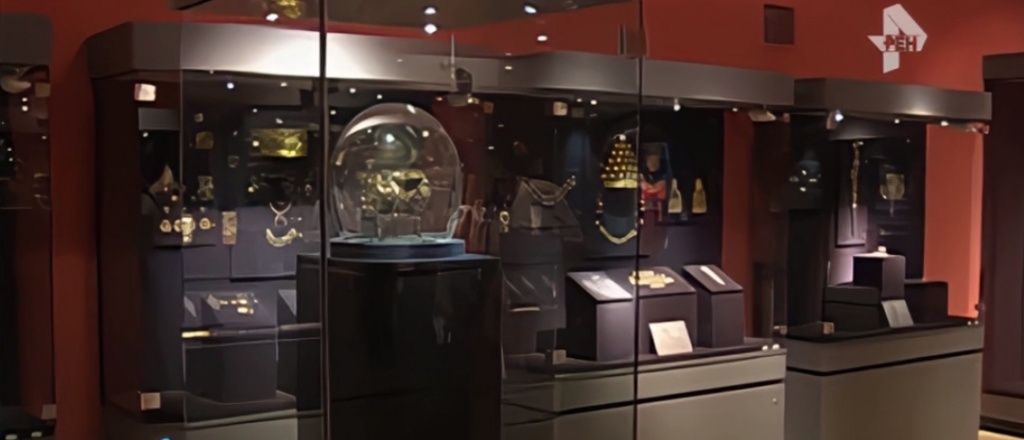 Photo credit: ren.tv
The Amsterdam court's decision to hand over Scythian gold to Kiev, is practically a desicion to cover up the "raider seizure" of historical artifacts, the head of the Crimea Sergei Aksyonov is sure. He called the court verdict "unfair" and "outrageous", RIA Novosti reports.
The main part of the exhibits from the Scythian gold collection was discovered at the Late Scythian Ust-Alma necropolis near the village of Peschanoe, Bakhchisarai region. The collection includes jewelry, tableware made of metal, clay and wood, utensils, fragments of military ammunition, weapons, gravestone sculptures and more.
As Russkiy Mir 
reported
 earlier, in February 2014, about 2,000 exhibits of Crimean museums were sent to Amsterdam to participate in the exhibition at the Allard Pearson Museum. In the summer of the same year, the gallery announced its refusal to send artifacts back to both Crimea and Ukraine, which claimed its rights to the collection.
On October 26, 
Amsterdam's court of appeal ruled that the collection should be handed over to Ukraine, since the artifacts were part of Ukraine's cultural heritage. 
Sergey Aksyonov, in his turn, is sure that Scythian gold is part of the historical and cultural heritage of Crimea, the property of all Crimeans. By right and justly, it should be returned to the Crimean museums, he summed up.
Russkiy Mir
News by subject