Russian scientists use neutron methods to investigate remains of Ivan the Terrible
/ Главная / Russkiy Mir Foundation / News /

Russian scientists use neutron methods to investigate remains of Ivan the Terrible
Russian scientists use neutron methods to investigate remains of Ivan the Terrible

21.09.2021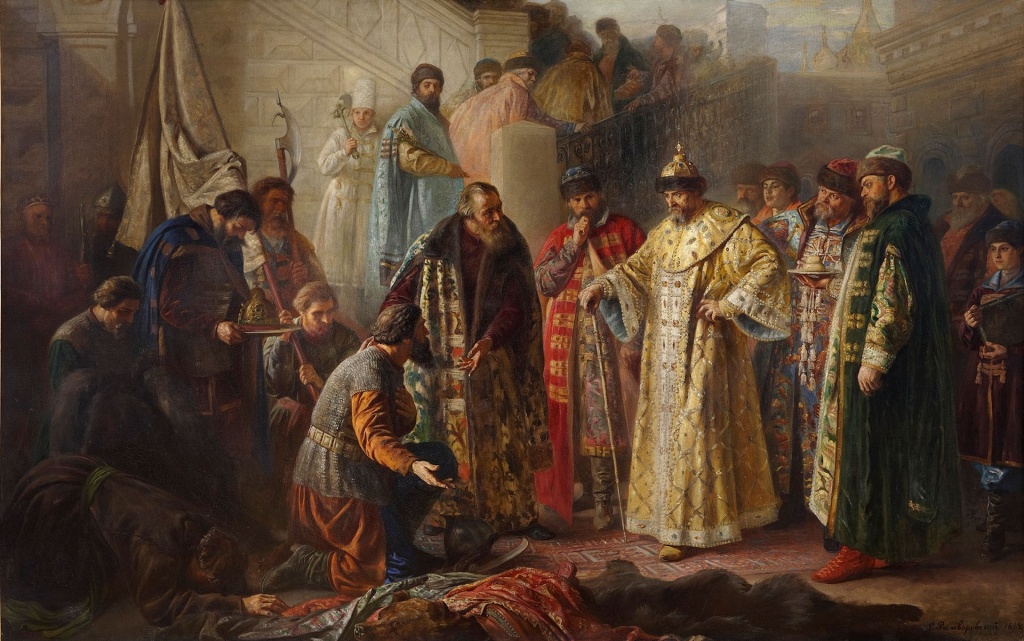 Photo credit: Envoys from Ermak on the red porch in front of Ivan the Terrible. Stanislav Rostvorovsky, 1884 / ru.wikipedia.org (Public domain)
Russian physicists will analyze the elemental composition of the bones of the Russian Tsar Ivan the Terrible. The study will also touch upon the remains of his family members, including his father, Ivan III. The analysis will be carried out using neutron methods and modern equipment. Scientists believe that this will help to reveal new information regarding the life and death of the Russian tsar and other representatives of the royal family, TASS reports.
The Joint Institute for Nuclear Research (JINR) announced that scientists would study the molecular composition of bones using infrared spectroscopy, as well as conduct a visual examination of the remains using modern optical equipment.
Previously, such studies provided new data on the fate and circumstances of the death of historical figures in Russia. An analysis of the hair of the first wife of Ivan the Terrible, Anastasia Romanovna, carried out four years ago, suggested that the woman was poisoned with mercury. Scientists also examined the bone of Ivan the Terrible's son and organic matter from the skull of the mother of Tsar, Elena Glinskaya.
Russkiy Mir
News by subject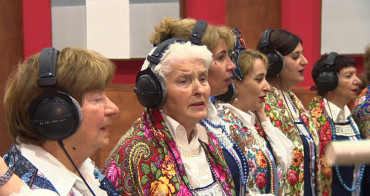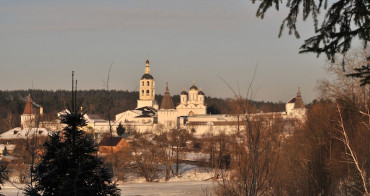 One of the most cozy towns in Russia, a member of the Association of Small Tourist Cities of Russia is located about 100 kilometers from Moscow. Borovsk makes visitors to fall in love with it at the first glance. Beautiful, typical Russian landscapes with river and churches, homey cafes, low-rise buildings and private houses decorated with naive art live under hovering spirit of the theoretical cosmonautics founder Tsiolkovsky.