Russian language days are held in Sacramento
/ Главная / Russkiy Mir Foundation / News /

Russian language days are held in Sacramento
Russian language days are held in Sacramento

27.04.2021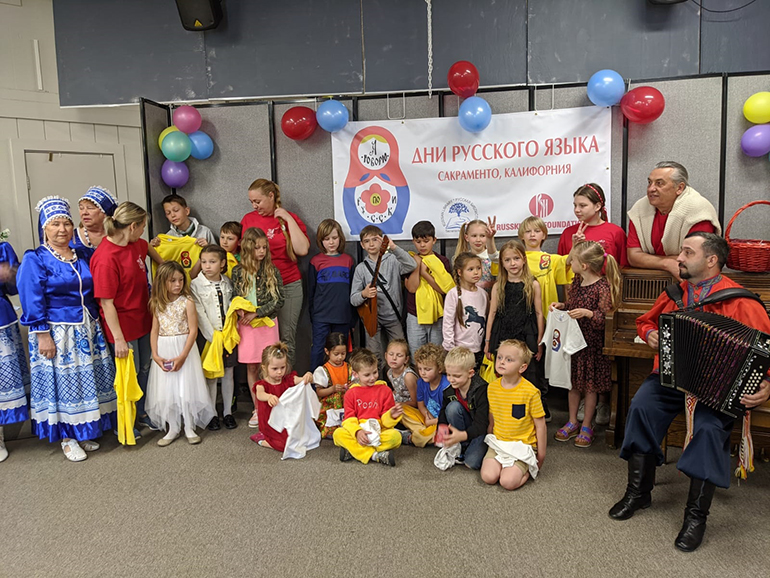 The Russian Library in Sacramento, with the support of the Russkiy Mir Foundation, hosts the Days of the Russian Language. Such events arouse interest in the native language and the desire to study it thoroughly. Not only the children who were targeted by the program, but also their parents took part in the concert, contests and quizzes.
The host of the holiday, teacher Anna Guleghina and her assistants Svetlana Timofeeva, Svetlana Soboleva, Tatyana Zolnikova met the guests and offered to find classes according to their interests even before the start of the holiday: some of the children wanted to draw, someone wanted to find a favorite fairy tale, and someone immediately joined the games.
Anna Guleghina asked the guys what the word "library" means. Many of them answered: "This is the house where books live." Then Anna told how long ago there appeared such "houses for books" as books were in those days when people still did not know how to make paper, on which ancient people wrote.
The director of the Russian library, Taisiya Suvorova, introduced the guests to the book fund, the rules of conduct in the library and the rules for handling a book, talked about how a book collection is assembled, how a place on the shelf is determined for each book so that anyone who wants to read it can easily and quickly find it using the catalog and file cabinet. Taisiya Suvorova's story about encyclopedias and dictionaries aroused great interest. After that, the exhibition of reference books attracted even more attention from the guests.
The holiday continued with a great poetry concert. The children were happy to share the poems they had learned at the Good Day school. The school has been working in the library for several years, children improve their knowledge of the Russian language in it and get acquainted with Russian literature, history, traditions and customs.
Yuri Korotkov, Sacramento
News by subject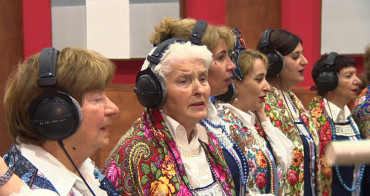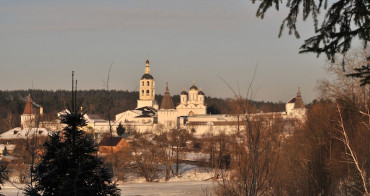 One of the most cozy towns in Russia, a member of the Association of Small Tourist Cities of Russia is located about 100 kilometers from Moscow. Borovsk makes visitors to fall in love with it at the first glance. Beautiful, typical Russian landscapes with river and churches, homey cafes, low-rise buildings and private houses decorated with naive art live under hovering spirit of the theoretical cosmonautics founder Tsiolkovsky.