Features of online group learning discussed in Milan
/ Главная / Russkiy Mir Foundation / News /

Features of online group learning discussed in Milan
Features of online group learning discussed in Milan

10.12.2020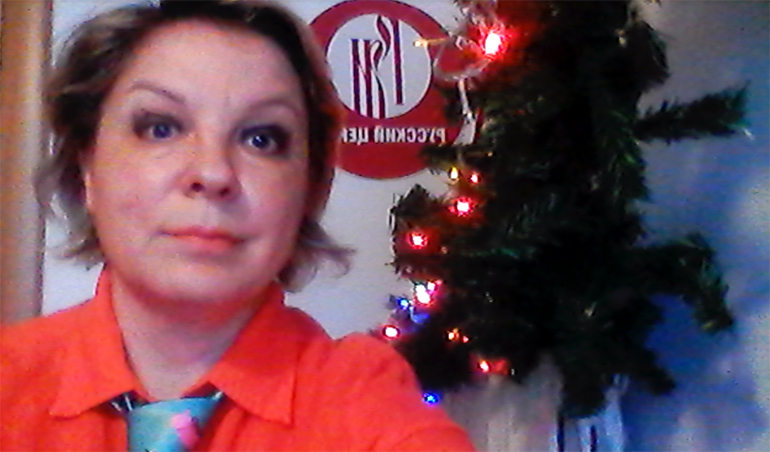 On December 9, employees of the Russian Center of the University of Milan took part in the Pedagogical Forum "Teaching Russian and Teaching in Russian: New Dimensions in Open Education", organized by the Nizhny Novgorod State University.
The methodologist of the Russian Center made a presentation on distance learning in a group, in which he considered the problems of synchronous online learning and how to create a favorable atmosphere for group work.
First,  the hightlights of the lesson are always discussed at the beginning.
Secondly, it is necessary to clearly explain the tasks, summarize the intermediate results. Keeping track of time helps the group focus on the lesson objectives and the outcomes for each student.
Thirdly, it is important to participate in competitions, Olympiads and other events. During the creative tasks, the most responsible students and informal leaders stand out. Over time, these students can be involved in managing small groups, monitoring work.
Fourthly, once a week or a couple of times a month, a survey is conducted - what type of task seemed more effective to the guys or what topic seemed more difficult. In order for them to understand that their opinion is important, the results of the survey should be taken into account as soon as possible.
Fifth, during the lesson (90 minutes), teachers should allocate time for rest. Warm-ups are great for increasing productivity, relieving stress, and creating a relaxed atmosphere. An invitation to a virtual beach, an adventure short quest, and much more can be used as a warm-up.
Oksana Bejenari, Milan
News by subject