Meeting with delegation of Russian journalists took place in Seoul Russian Center
/ Главная / Russkiy Mir Foundation / News /

Meeting with delegation of Russian journalists took place in Seoul Russian Center
Meeting with delegation of Russian journalists took place in Seoul Russian Center

14.11.2019
On November 6, a meeting with a delegation of journalists representing all types of media in Russia was held at the Russian Center of Seoul National University (SNU). They came to Korea under the Korea-Russia Journalists Exchange Program and the Russia-Republic of Korea Dialogue Organization.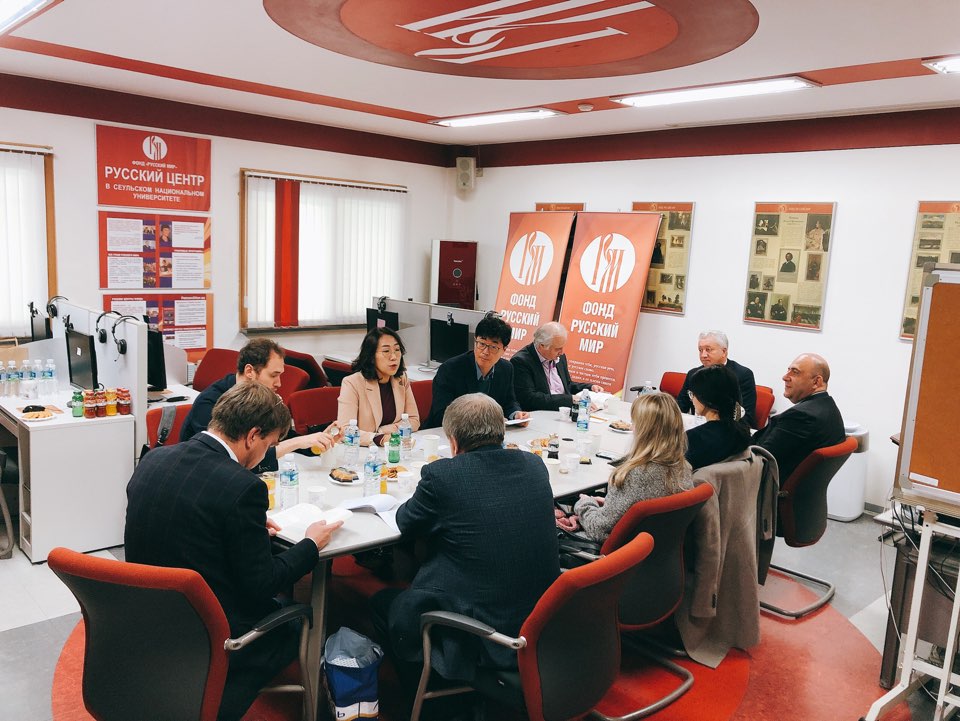 The delegation includes employees of the largest influential media: Sergey Ilchenko (professor of St. Petersburg State University, presenter at RTR Channel), Eva Merkacheva (journalist of the Moscow Komsomolets), Dmitry Sabov (deputy chief editor of the magazine Ogonyok), Daria Pankina (editor-in-chief of kp.ru) , Andrei Gorbunov (editor-in-chief of Komsomolskaya Pravda radio), Valery Vyzhutovich (political observer for Rossiyskaya Gazeta and TV presenter), Armen Keryan (first deputy director of the World Association of Russian Press Fund), Konstantin Tochilin (director of news broadcasting Autonomous Non-Commercial Organization Public Television of Russia).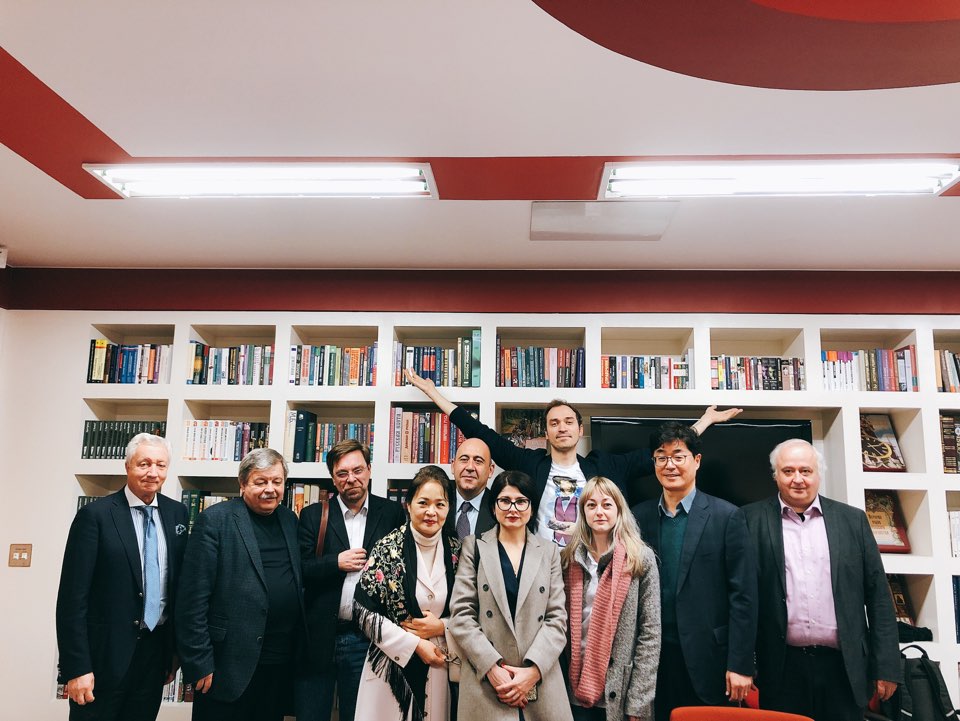 The head of the Russian Center Kang Jeong Won held a meeting, during which the guests showed great interest in the position of Russian studies in Korea, as well as in the role, position and activities of the Russian Center and the Russian Institute at the SNU. In conclusion, the guests offered assistance in studying different areas of Russian studies and conducting interesting events.
Seo Young Park, Seoul
News by subject