Master class of Russian romance given to students of leading Japanese music school
/ Главная / Russkiy Mir Foundation / News /

Master class of Russian romance given to students of leading Japanese music school
Master class of Russian romance given to students of leading Japanese music school
On October 3, a delegation of the Russkiy Mir Foundation visited a general education school at Tokyo Tokai University, where much attention was paid to the training of young musicians. The school created two wind instrument orchestras, which are the best in Japan and regularly win competitions in musical groups. This visit was prepared by the representative of Rossotrudnichestvo in Japan.
Galina Preobrazhenskaya, Galina Petkevich and Sergey Petrishchev held a master class for students, performing several songs. Usually very reserved, teachers and students of the Japanese school enthusiastically reacted to the performance of Russian artists and praised their skill. Until this day, they had no idea about the Russian romance songs, but today's workshop was very interesting for them and aroused a desire to learn more about this genre of Russian music. School groups have in their repertoire works by Russian and Soviet composers such as Rachmaninov and Khachaturian. One of the students learned the famous Lonely accordion song on the trumpet and performed it together with Russian musicians.
Then the school's brass bands demonstrated their art to the Russian delegation, performing several compositions by Japanese authors. Preobrazhenskaya expressed her admiration for the talent of young musicians, their teamwork and the skill of the conductor, who managed to achieve the beautiful sound of large orchestras. She also expressed a desire to invite Japanese musicians to perform in Moscow.
On October 2, a concert of Russian romance songs was organized at the Russian embassy in the Japanese capital by the Russkiy Mir Foundation together with the Russia-Japan Society with the assistance of the Russian embassy in Japan as part of the Days of the Russian Romance in Tokyo. The concert was attended by Galina Preobrazhenskaya, artistic director of the Moscow International Competition of Young Performers of the Russian Romance - Romance Games, and Galina Petkevich and Sergey Petrishchev, laureates of the Romance Games.
Russkiy Mir
News by subject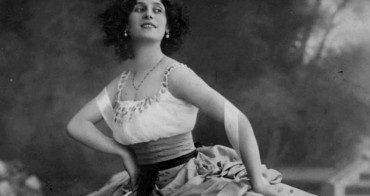 Today Russian ballet is a world-famous brand. It was Anna Pavlova, a famous Russian ballerina, who made it this way more than a hundred years ago. She was the one who suggested Sergei Diaghilev to include ballet performances in Russian Seasons. And soon the whole world was at Pavlova's feet. February 12 marks the 140th anniversary of the birth of this outstanding woman, whose name is remembered and whose talent is still admired all over the world.