New teaching Russian methods to be presented in Berlin
/ Главная / Russkiy Mir Foundation / News /

New teaching Russian methods to be presented in Berlin
New teaching Russian methods to be presented in Berlin

16.10.2018
kubnews.ru
Russian teachers and philologists will share the best practices of teaching Russian with German Russianists. The annual Russian Language Week will be held in Berlin in November. The Russkiy Mir Foundation will support it. There will be seminars, workshops and round tables, Russkoe Pole reports.
The events will be held for five days in the Russian House of Science and Culture in Berlin as well as in schools and studios of the German capital where education is in two languages ​​- Russian and German. Professors of Peoples' Friendship University of Russia (RUDN) and other Russian universities will present their experiences and skills to the participants of the forum. In particular, the seminars will focus on the latest teaching methods in bilingual education. Topical issues of teaching Russian abroad will be on agenda of the platform.
The forum is organized by Russian and German universities, the Association of Russian Language Teachers in Berlin, the Russkiy Mir Foundation. The Russian Embassy in Germany and the administration of the Berlin Senate supported the Russian Language Week.
Russkiy Mir
News by subject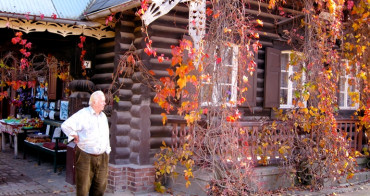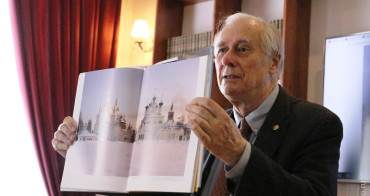 William Brumfield, a researcher of Russian architecture and Professor of the Tulane University (New Orleans), has travelled thousands of kilometers along passable and impassable roads of the Russian North. Architecture at the End of the Earth, his book published in the USA in 2015, became quite an event in the scientific community. Russian edition of Towards the White Sea has been published this year.