Innovational Russian language teaching methods presented in Paris
/ Главная / Russkiy Mir Foundation / News /

Innovational Russian language teaching methods presented in Paris
Innovational Russian language teaching methods presented in Paris

12.10.2018
Peoples' Friendship University of Russia Press-service
The main topic in teaching Russian as a Second language is complication of doing this outside language environment. New PFUR technology partially compensates this issue. Electronic and other teaching accessories to be introduced.
Also, the new method introduces diverse self-studying hours and hours with teacher.
Russkiy Mir
News by subject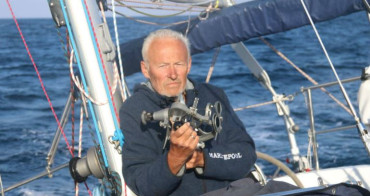 Igor Zaretsky, the legend of Russian and world yachting has celebrated birthdays and anniversaries in the open ocean time and again. The yachtsman from Yaroslavl admits that he may celebrate his 70th birthday in the Golden Globe Race, a single-handed round-the-world regatta. A year and a half ago, Zaretsky became the only Russian participant of the famous race, which was followed by the whole world. The tricolor has been flying over the yacht of the native of Yaroslavl in all oceans, except the Arctic one.