New Year party held in Russian language
/ Главная / Russkiy Mir Foundation / News /

New Year party held in Russian language
New Year party held in Russian language

21.12.2017
The New Year party in Russian language took place in Russian Center of Beijing University, China, on December 19. The professor of the Russian Center Dai Guitsui invited first and second year postgraduate students of the Russian Language Institute at Beijing University.
The party started with interesting New Year scenes staged by post-graduates. Young linguists sang Russian songs, read poems by A.S. Pushkin and M. Y. Lermontov. After the stagings, post-graduate students played games and conducted a quiz on Russian literature. Organizers prepared interesting questions beforehand together with management of the Russian Center, for example, participants had to name five kinds of applied arts in Russia, enumerate five cultural objects of Russia included into the UNESCO World Heritage list, name five main Russian holidays and cities of the Golden Ring route, etc. Winners were awarded with books by famous Russian writers and poets such as fables by I.A. Krylov, novels by I. S. Turgenev Fathers and Sons and L. N. Tolstoy Anna Karenina, tales of A. P. Chekhov and poems' collection by S. A. Yesenin and A. S. Pushkin and others.
Professor Dai Guitsui congratulated all guests with New Year, wished everybody to meet their happiness in the forthcoming 2018 and let the New Year night make all wishes to come true. She has also remarked that Russian Center will gladly welcome all Russian language and Russian literature fans and is always ready to create favorable environment for young linguists for improving their Russian language skills.
Van Tsza, Beijing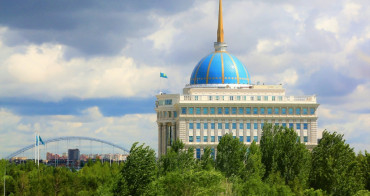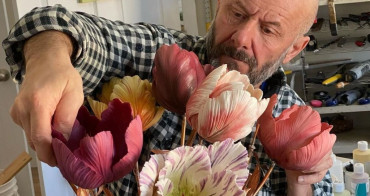 Vladimir Kanevsky moved from St. Petersburg to the U.S. in the 1980s. He's got engaged in creating porcelain flowers instead of architecture, which was an unexpected move even for him. Now designers of international fame collect exquisite bouquets by Vladimir Kanevsky, and the best museums of the world arrange exhibitions of his works.