Memory and Sorrow Day marked in Irish Military Museum
/ Главная / Russkiy Mir Foundation / News /

Memory and Sorrow Day marked in Irish Military Museum
Memory and Sorrow Day marked in Irish Military Museum

23.06.2017
Russian compatriots residing in Ireland marked the Day of Memory and Sorrow, TASS reports. The commemorative ceremony took place in the Irish Military Museum situated in the city of Colon.
Immortal Regiment permanent exhibition organized by Russian expats started at the Victory Day. Today, at the day when the Great Patriotic War broke out, the exposition was complemented by new photos. The majority of museum visitors today were Russian expats and natives of Ex-Soviet Union Republics. They brought flowers to the wall with portraits of the Soviet Soldiers who fought against Fascism. War songs and the announcement of the WWII beginning made by Yuri Levitan sounded from the speakers.
According to Dina Kurbanova who is one of these project initiators, this exposition is unique in Ireland. It is devoted to the role of the Soviet Union in WWII. She has underlined that we should not allow the memory of these awful days to be wiped off far from the Motherland.
Dina Kurbanova has reminded that around 80 thousand Irishmen were fighting in the allied regiments at different frontlines. Many schoolchildren attend museum excursions. This exposition will help them get to know about Nina O'Brien, an Irish citizen, who fought in the Soviet Army.
Russkiy Mir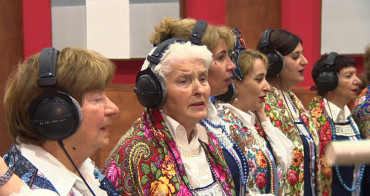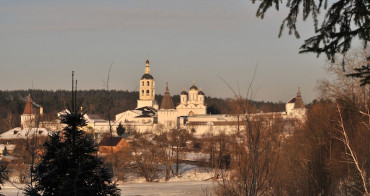 One of the most cozy towns in Russia, a member of the Association of Small Tourist Cities of Russia is located about 100 kilometers from Moscow. Borovsk makes visitors to fall in love with it at the first glance. Beautiful, typical Russian landscapes with river and churches, homey cafes, low-rise buildings and private houses decorated with naive art live under hovering spirit of the theoretical cosmonautics founder Tsiolkovsky.