New Russian Center opens in Hungary
/ Главная / Russkiy Mir Foundation / News /

New Russian Center opens in Hungary
New Russian Center opens in Hungary

27.04.2017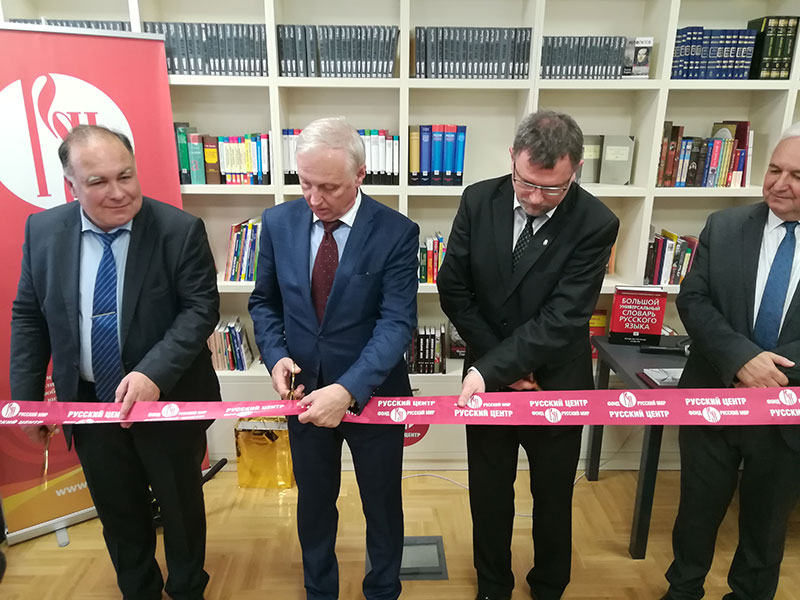 University of Debrecen is one of the leading universities in Hungary. It was founded in 1538. More than thirty thousand students study there and there are more than 1800 professors. Despite the threat of termination of all the Russian language learning programmes in the 90ies, the university administration managed to defend this direction of studying, so currently about two hundred students of the Humanitarian department learn Russian. University of Debrecen is actively cooperating with Russian universities, conducting mutual activities and students' exchange programmes.
The newly opened Russian Center is already third in Hungary. The previous two centers were opened by the Budapest Summer Eotvos Lorand University and Pecs University.
In his welcoming speech Vice-Principal for science and education of the University of Debrecen E. Barta extended gratitude to the Russkiy Mir Foundation for its assistance in equipping the Russian Center with advanced technologies.
School encyclopedic dictionary of the Russian Language published with the support of the Russkiy Mir Foundation was handed over to the Russian Center director as a symbolic key to the Center. Russian consul-general to Debrecen D. V. Baranov presented the opening center with several books on the history of Russia.

Counsellor of the Russian Embassy in Hungary V. V. Liachov noted the increased interest of Hungarians to the Russian language and culture, organization of various events directed at joining two nations and mutual studying of each other's' history.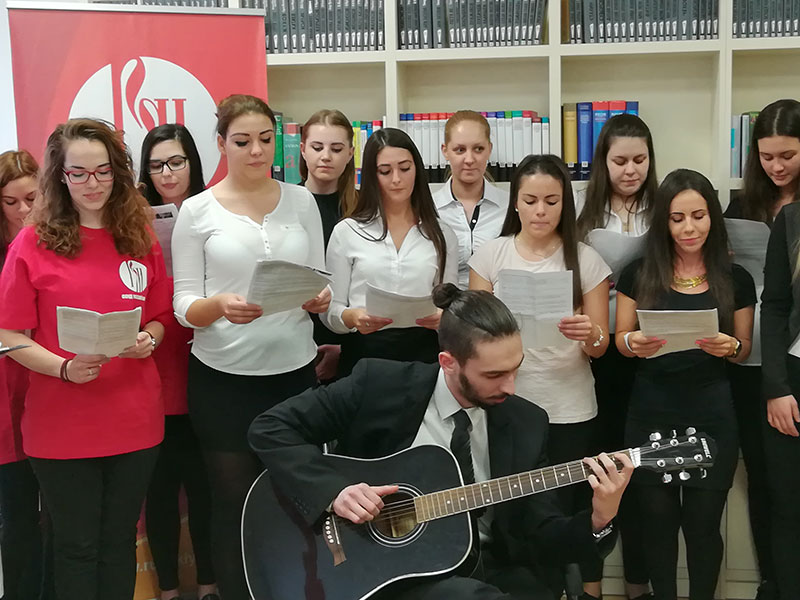 Deputy Mayor for Culture of Debrecen S Komoloy has assured from the name of the city authorities to provide total support of local administration for future activities of the Russian Center. He has expressed hope that the Center will become a place of attraction of all citizens interested in the Russian language and culture.
The special decoration of the ceremony was performance of the Holy Trinity Orthodox Cathedral Choir and Ensemble of the Humanitarian Department students. The opening ceremony ended by a symbolic ribbon cutting by the honored guests.
Russkiy Mir
News by subject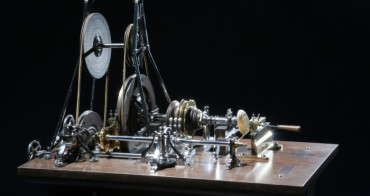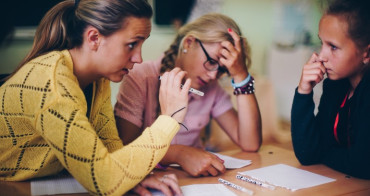 The idea for the Teacher for Russia program originated with two graduates from Saint Petersburg State University, Alena Makovich and Elena Yarmanova after they came across Teach for All, a major international network of nongovernmental social enterprises. Four years have passed since then, and this year the Russian program celebrated its first graduating class.