Crimean Spring Festival celebrates third anniversary of Crimea's reunification with Russia
/ Главная / Russkiy Mir Foundation / News /

Crimean Spring Festival celebrates third anniversary of Crimea's reunification with Russia
Crimean Spring Festival celebrates third anniversary of Crimea's reunification with Russia

14.03.2017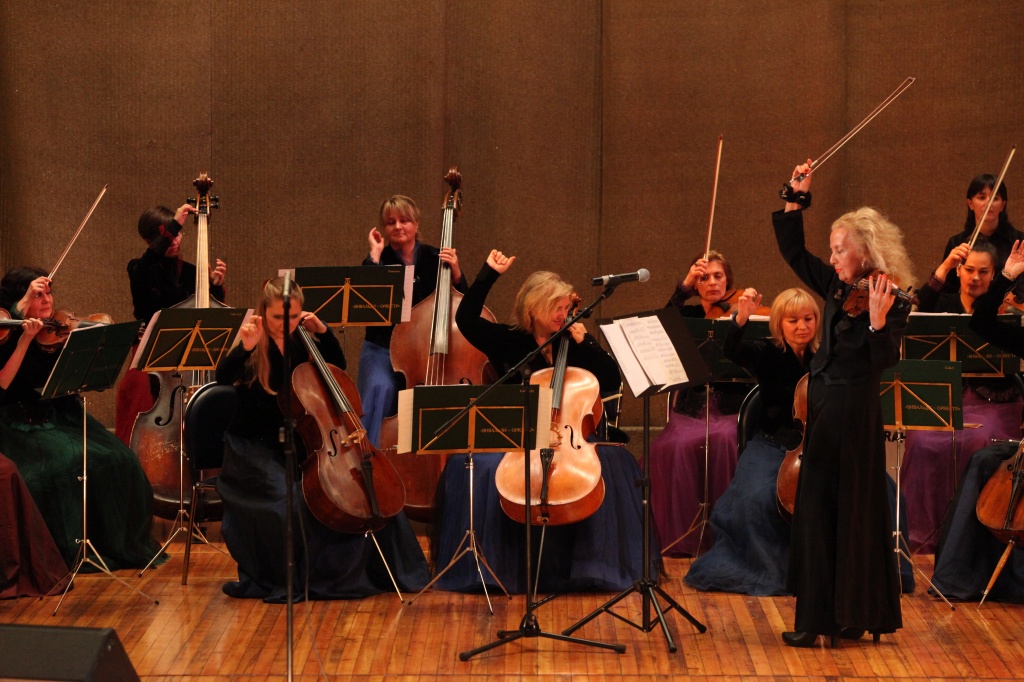 Crimean Spring Music Festival financially supported by the Russian Ministry of Culture started in Crimea to celebrate third anniversary of Crimea's accession to the Russian Federation, TASS reports.
The concert including two show programmes 'We have something to be proud of' and 'We have something to love' performed by the Vivaldi Orchestra musicians opened the festival.
Ancient hymns and melodies designed specially for the string orchestra as well as popular melodies of 30s – 50s were played at the stage of at the stage of Chekhov Theatre in Yalta.
Orchestra producer Rostislav Cherny noted that musicians themselves initiated this festival to remind our citizens about ongoing connection between Crimea and Russia, and their mutual history.
Famous creative workers, such as Alexander Sklyar, Anatoly Zhuravlev, Andrey Rapoport, Valery Kucherenko, Svetlana and Sergey Polyanskiye are participating in this joyful event.
Crimean Spring Music Festival will finish on March 17.
Russkiy Mir 
News by subject