Leonid Yuzefovich is an author of the Total Dictation-2017
/ Главная / Russkiy Mir Foundation / News /

Leonid Yuzefovich is an author of the Total Dictation-2017
Leonid Yuzefovich is an author of the Total Dictation-2017

02.03.2017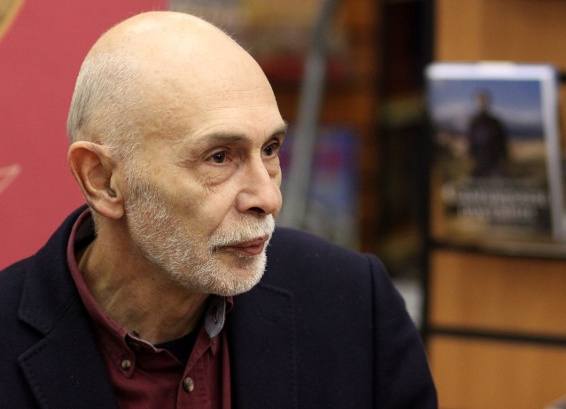 Highly acclaimed Russian writer Leonid Yuzefovich wrote Total Dictation this year, TASS reports. Total Dictation, which is spelled in Russian "Totalny dictant", is an annual international educational event in a form of dictation of a brand new text to volunteers.
Leonid Yuzefovich is well-known for the series of crime fiction stories The Sovereign of the Desert, Cranes and Pygmies, Prince of the Wind and others. Few years ago he became a recipient of the prestigious Big Book literary prize. According to the writer, in his Total Dictation he described three cities and three rivers next to them. Yuzefovich explained that all three places are very special to him. Perm is the city where he was born, Kama-River flows through the city. Next city is Ulan-Ude and its river Selenga are located in Buryatia region and connected with the writer's youth. And the third city, Saint Petersburg and its river Neva became his second home at current time.
The text consists of only 250 words. The most challenging part was to make the text shorter, its punctuation might be complicated, the author commented. He's very glad to be invited to participate in this project especially since his predecessors are celebrated writers, such as Dmitry Bykov, Zakhar Prilepin, Dina Rubina, Evgeny Vodolazkin.
"Totalny dictant" has started in Novosibirsk University in the beginning of 2000s. Over the past 12 years it has gradually become a large-scale event, that involved hundred thousand people all over the world. For example, last year Total Dictation attracted 145 thousand participants from 69 countries. THis year Total Dictation will happen on April 8.
Russkiy Mir