Sofia hosts III World Youth Forum of Russian compatriots
/ Главная / Russkiy Mir Foundation / News /

Sofia hosts III World Youth Forum of Russian compatriots
Sofia hosts III World Youth Forum of Russian compatriots

22.09.2017
Third World Youth Forum of Russian compatriots supported by the Russkiy Mir Foundation, Union of Compatriots Federation in Sofia as well as Russian Embassy in Bulgaria opens in the capital of Bulgaria. Its main topic is Destiny of Russia: Yesterday, Today and Tomorrow. The agenda for the nearest five days includes sessions, round tables and seminars where the role of Russian compatriots, their contribution into cultural – economic life of their native countries and opportunities of further development and strengthening of ties with Russia will be discussed.
Youth Builds Future International Youth Forum is conducted since 2010. It has turned into a successful ground for free opinions' exchange. More than 900 youth leaders and chairmen of countries' Coordinating Councils of Compatriots from more than 60 countries of Europe, CIS and several regions of Russia took part in these forums over these years.
Participants of the forum will attend Memorial to Soviet Army Officers – liberators in Sofia to honor the memory of the perished soldiers. Our compatriots also plan to visit the monument to Alexander II. Under his rule, Bulgaria was liberated from Ottoman Yoke and regained its independence.
Russkiy Mir
News by subject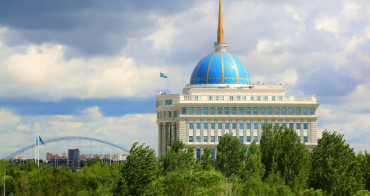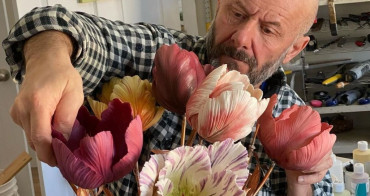 Vladimir Kanevsky moved from St. Petersburg to the U.S. in the 1980s. He's got engaged in creating porcelain flowers instead of architecture, which was an unexpected move even for him. Now designers of international fame collect exquisite bouquets by Vladimir Kanevsky, and the best museums of the world arrange exhibitions of his works.