Putin and Merkel discussed UN peacekeeping operations in Donbass
/ Главная / Russkiy Mir Foundation / News /

Putin and Merkel discussed UN peacekeeping operations in Donbass
Putin and Merkel discussed UN peacekeeping operations in Donbass

11.09.2017
Russian President supports the possibility of UN peacekeeping mission placement not only along the line of contact with Donbass. He has shared his thoughts during the phone conversation with German chancellor Angela Merkel, TASS reports. The phone talk took place on September, 11.
Vladimir Putin has considered suggestions made by Angela Merkel that UN peacekeepers could be deployed not only along the line of contact. He has noted that Russia is ready to add this issue to the UN Mission functions list that was included in the Security Council draft resolution project proposal made by RF.
Russian President has explained that peacemakers can protect OBSE members not only at the line of contact but also in other locations they may frequent.
Apart from this, Russian and German politicians have discussed the implementation of the Minsk agreements. They have underlined unacceptability of violations of the ceasefire regime in Donbass undermining the so-called "school truce".
Russkiy Mir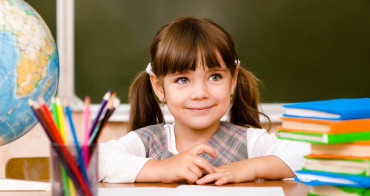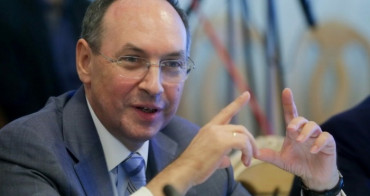 The new law "On Education" passed by the Ukrainian parliament essentially forbids citizens from receiving an education in any language other than Ukrainian. Beginning on 1 September 2018, students will only be able to study in Russian or the languages of other national minorities before the fifth grade. And beginning in 2020, Russian, Hungarian, Romanian, and other languages will be removed from the lower grades as well. Chairman of the Board of Directors of the Russkiy Mir Foundation, Vyacheslav Nikonov, reflects on how this trend meshes with Ukraine's attempt to become a full-fledged European country.