Russianist Society in Bulgaria celebrates 50 years
/ Главная / Russkiy Mir Foundation / News /

Russianist Society in Bulgaria celebrates 50 years
Russianist Society in Bulgaria celebrates 50 years

03.07.2017
Russianist Society in Bulgaria has celebrated 50 years anniversary in Sofia at the International Association of Teachers of Russian Language and Literature (MAPRYAL). Extensive congress of teachers and Russian language researches was organized with the help of Russkiy Mir Foundation.
The event was opened with the conference "Slavistics: yesterday, today, tomorrow". MAPRYAL President Lyudmila Verbitskaya has thanked members of Russianist Society in Bulgaria for an effective work on Russian language and culture promotion over the last half century.
Bulgarian Russian language specialists shared their experience and methodologies of teaching Russian to foreigners. Dozens of russianists from Czech Republic, France, Italy, Serbia, Russia have taken part in the conference round tables.
Lyudmila Verbitskaya has presented philologists Tatiana Aleksieva and Raisa Terzieva with Pushkin medals at the grand evening meeting, after the academic part was over.
Rossotrudnichestvo representatives have wished Russianist Society in Bulgaria, MAPRYAL, and all Russian language scholars continued success in future endeavors. At the end of the ceremony musicians entertained the guests with Slavic music.
Russkiy Mir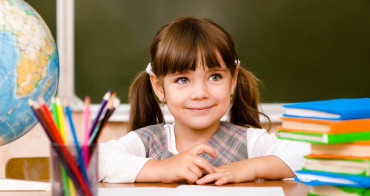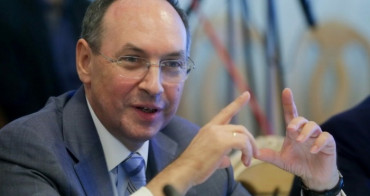 The new law "On Education" passed by the Ukrainian parliament essentially forbids citizens from receiving an education in any language other than Ukrainian. Beginning on 1 September 2018, students will only be able to study in Russian or the languages of other national minorities before the fifth grade. And beginning in 2020, Russian, Hungarian, Romanian, and other languages will be removed from the lower grades as well. Chairman of the Board of Directors of the Russkiy Mir Foundation, Vyacheslav Nikonov, reflects on how this trend meshes with Ukraine's attempt to become a full-fledged European country.