Library Night starts in Russia
/ Главная / Russkiy Mir Foundation / News /

Library Night starts in Russia
Library Night starts in Russia

20.04.2017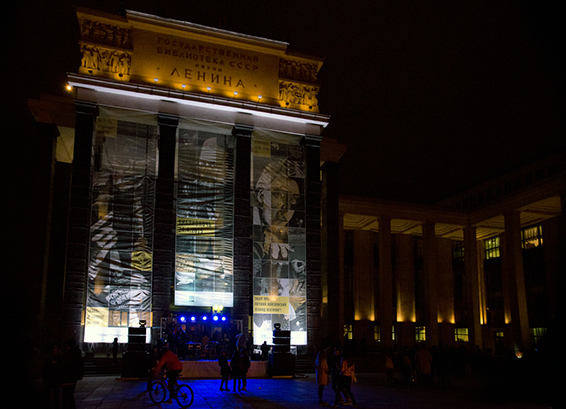 Annual campaign Library Night devoted to reading activities started in April all across the country for the sixth time. Various cultural institutions will extend their time and regime of work on April 21st and 22nd. This campaign was dedicated to cinema last year. The common topic of the event this year is New Reading.
The action will start in Moscow center at the Triumphal Square. The main theme of the celebration will become the poetry by Yevgeny Yevtushenko. Volunteers are welcome to attend seven libraries and enter the holy of holies – library stocks as well as bring books for exchange. Apart from the libraries, six shopping malls will take part in the event.
Virtual reality amusement show is waiting for the visitors in Y. Gagarin State Library. Guests will be demonstrated robot models and offered to build a robot out of EV3 constructors' kit. They will be able to visit public science educational lectures on space, astrophysics and videogames.
Library Night in Russian State Library for the Blind will be arranged at three grounds, one of them is decorated specially for children. Actors of National Theatre Inner Sight will perform Checkov's Jokes: New Reading. New book exhibition will be opened here as well. Slide-movie with subtitles for the blind as well as a virtual tour around Russian guide dogs' school will be arranged too.
Russian State Children Library will host a shadow performance Daughter of Heavens, master-classes of clay modeling, pantomime and plastic etudes.
Master-class on creation of books and notepads will be organized in Modern Art Museum Garage together with N. Nekrasov Central Universal Scientific library.
This time, eighty-four Russian regions will become participants of Library Night action. The campaign will be arranged at more than eighty libraries in Moscow. The full list of activities can be found at the official website.
Russkiy Mir 
News by subject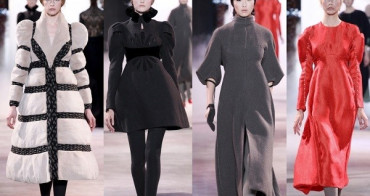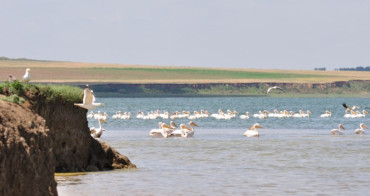 Russians increasingly prefer to spend their vacations domestically—and not for nothing. After all, you can't find such a diversity of natural beauty in any other country of our continent. In this selection, we will tell you about some unique corners of Russia that excite the imagination with their grandiose vistas and where rare species of plants and animals are preserved.