Application Status
/ Главная / Russkiy Mir Foundation / Grants /

Application Status
Status of Grant Applications
The status of grant applications can be viewed on the Russian version of the Russkiy Mir Foundation internet portal. The Foundation updates the status of grant applications upon initial review by grant managers and the final expert review. Applications that do not meet the conditions stipulated in the Grant Provision Statues are not subject to a final expert review. Grant applications may be supported in full or in part. The Foundation may request additional information from applicants prior to completing the expert review.
In accordance with the Grant Provision Statutes, there are two time periods each year when the Foundation accepts grant applications for consideration: April 1 – May 30; October 1 – November 30. Upon receipt of an application, the Foundation assigns it a registration number and posts the number and name of applicant on the internet portal, where the applicant can track the status of his application. The Foundation does not personally inform applicants whose applications have not been accepted for expert review or not approved.
Click here to see the status of grants on the Russian version of the portal.
For more information about the grant application procedure, please see the Grant Provision Statutes.
You may address your questions on the Foundation's grant program to grant@russkiymir.ru.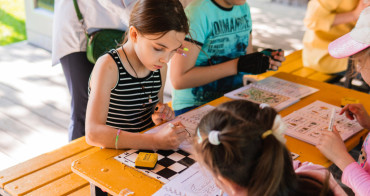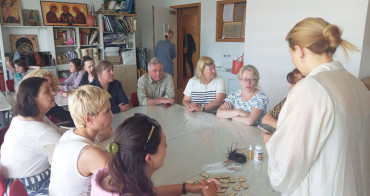 The workshops took place as part of the Tenishevsky Heritage Traditions project.