Russian Embassy provided assistance to residents of Ecuador affected by landslide
/ Главная / Russkiy Mir Foundation / News /

Russian Embassy provided assistance to residents of Ecuador affected by landslide
Russian Embassy provided assistance to residents of Ecuador affected by landslide

02.06.2023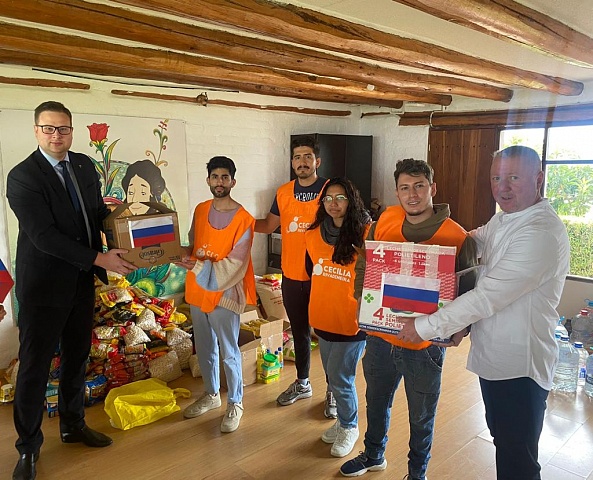 The Russian Embassy in Ecuador provided assistance to the residents of the city of Alausi, who suffered from a landslide in the center of the country. The Russian diplomatic mission sent funds to purchase essentials for the residents of Alausi, who had lost their homes and belongings, the website of the Russian Ministry of Foreign Affairs reports.
The Russian embassy did not remain aloof from the tragedy in Ecuador, sending funds to help the affected residents to the Cecilia humanitarian fund. Ecuadorian volunteers providing assistance to the victims of the landslide thanked Russia for the donated money, which was used to purchase food and basic necessities.
The Ecuadorian side has handed over a letter of thanks to the Russian Ambassador to this South American country, Vladimir Sprinchan.
Russia regularly provides charitable assistance to various countries. The help includes both support after natural disasters and systematic assistance under the UN World Food Programme. At the end of May, Russia handed over almost 1,000 tons of split peas to Mali. Previously, Moscow sent agricultural products and fertilizers to different countries of the world.
Russkiy Mir
News by subject