UN supports Russia's resolution on fight against neo-Nazism
/ Главная / Russkiy Mir Foundation / News /

UN supports Russia's resolution on fight against neo-Nazism
UN supports Russia's resolution on fight against neo-Nazism

13.11.2021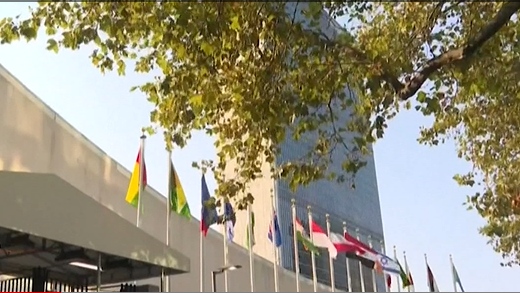 Photo credit: tvc.ru (fragment)
More than 120 member-states of the UN General Assembly have supported the adoption of resolution on combating the glorification of Nazism and neo-Nazism proposed by Russia, TASS reports. The vote took place the day before, on November 12. 
The United States yet again refused to support the resolution, 55 countries, including Belgium, France, Germany, Georgia, the Baltic republics, abstained.
The Russian Foreign Ministry is sure that the resolution is crucial for the fight against racism and racial discrimination. The doucment notes the unacceptability of glorifying Nazi accomplices, including former SS servicemen, which the Nuremberg tribunal recognized as criminals.
The authors of the resolution call on countries to take measures to prevent distortion of the results of WWII and denial of crimes against humanity and war crimes committed during the war years. The authors of the document strongly condemn incidents related to the glorification and propaganda of Nazism. 
Russkiy Mir
News by subject